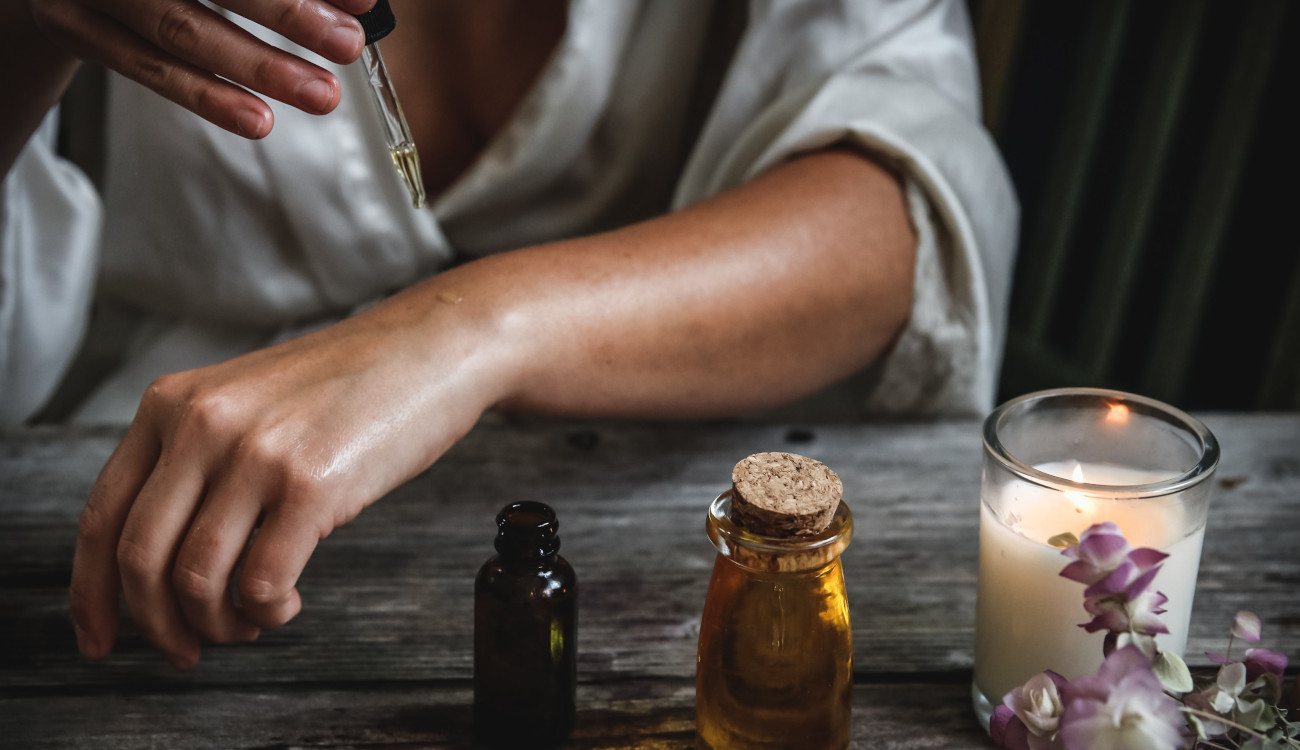 The 5 Best Essential Oils For Massage
There is almost nothing more relaxing than a good Aromatherapy massage with nicely scented essential oils. Especially after a stressful day, when you feel like your whole body is aching, Aromatherapy is the perfect relief for body and mind. We show you the best essential oils for a massage that you definitely have to check out.
How To Choose The Best Essential Oils For Massage
No matter if you ask your partner to give you a massage or get Aromatherapy massage by a trained professional, choosing the perfect oils and lotions is essential for a relaxing experience. Not all oils measure up: Some make your skin feel greasy and sticky while others go rancid quickly.
Fully trained massage therapists know what essential oils are best to use for massage. However, if you want to get your own essential oils at home, you should do a little research. We want to help you with that, so here are some of the best essential oils, that we would recommend to you.
Peppermint Oil
Peppermint oil doesn't only smell lovely, it is also the perfect oil to cool down after a workout or hot summer's day, to treat tired feet, and to help you breathe freely through your nose again when having a cold. 
However, a little goes a long way: The smell of peppermint oil is quite intense and it can leave a tingly feeling on your skin. Professionals recommend to not use it on kids, so only adults should apply it to their skin. Getting a massage with peppermint oil will add to a deeply relaxing experience. So if you are an athlete or want to unwind after a strenuous day, try massage with peppermint oil.
Jojoba Oil
Jojoba oil carries a secret you might not have been aware of: It actually isn't an oil but a wax extracted from the seed of the jojoba plant. However, it is perfect for massage, because it doesn't feel greasy at all and won't leave any stains as easily as real oils.
If you suffer from acne on your back you should try applying jojoba oil on it, since it has antibacterial properties. It also doesn't get rancid easily, so you can store it for a long time. 
Massage therapists love using it for Aromatherapy because it is a great carrier oil to mix with other essential oils, and it is well absorbed by the skin. It also doesn't have a scent. If you have sensitive skin jojoba oil is perfect for you.
Sweet Almond Oil
This one is a favourite of many masseuses: Sweet almond oil smells very pleasant, doesn't irritate the skin and is absorbed fairly quickly. That makes it the perfect essential oil for massage. It allows the hands of massage therapists to glide easily over skin. However, if you have nut allergies you should definitely avoid it and ask your therapist to not use any oils that contain nuts.
Sweet almond oil soothes dry skin and can improve complexion. Further, it is antibacterial and can be used on your back if you suffer from acne. It is absorbed quickly and moisturizes your skin. So if you have dry skin, acne or other skin problems, you should think about getting sweet almond oil for your daily skincare routine besides oil massage.
Lavender Oil
The smell of lavender is very popular and a lot of people love it. Besides that, it is very powerful and perfect for oil massage: It is a balancing oil that helps with pain relief, insomnia and stress. So if you suffer from chronic stress, you need lavender in your life.

If you suffer from any skin disorders, like acne or eczema, lavender oil can help you treat those. If the smell of lavender is not your cup of tea, simply ask your massage therapist if they use it and if they can leave it out for you.
Coconut Oil
Coconut oil has so many benefits for your body and mind, it is hard to choose where to start. It is a very light, non-greasy and liquid oil, which makes it perfect for oil massage. Fractioned coconut oil is a bit stickier, which makes it ideal for short massage strokes. They work against sore muscles after physical activity.
Coconut oil has a long shelf life, so you don't have to worry about storing it and it barely leaves stains on your sheets. However, if you are allergic, you shouldn't use it. So please make sure you ask your massage therapist to leave it out to avoid any allergic reactions, turning a relaxing massage in an unpleasant experience.
There are a lot more essential oils for massage, so make sure you always ask your massage therapist what they use, to find the perfect one for you. But the oil is not only for oil massage: Essential oils can be used for your skincare, to treat headaches and wounds, or simply to make your home smell nice. 
Do you want to get Aromatherapy massage in the comfort of your own home? RLAX delivers massage on demand in Thailand, straight to your home, hotel or condo. Our massage therapists are fully trained and qualified, delivering high standard and deep relaxation directly to you. Try it yourself and book your first aromatherapy massage with RLAX.