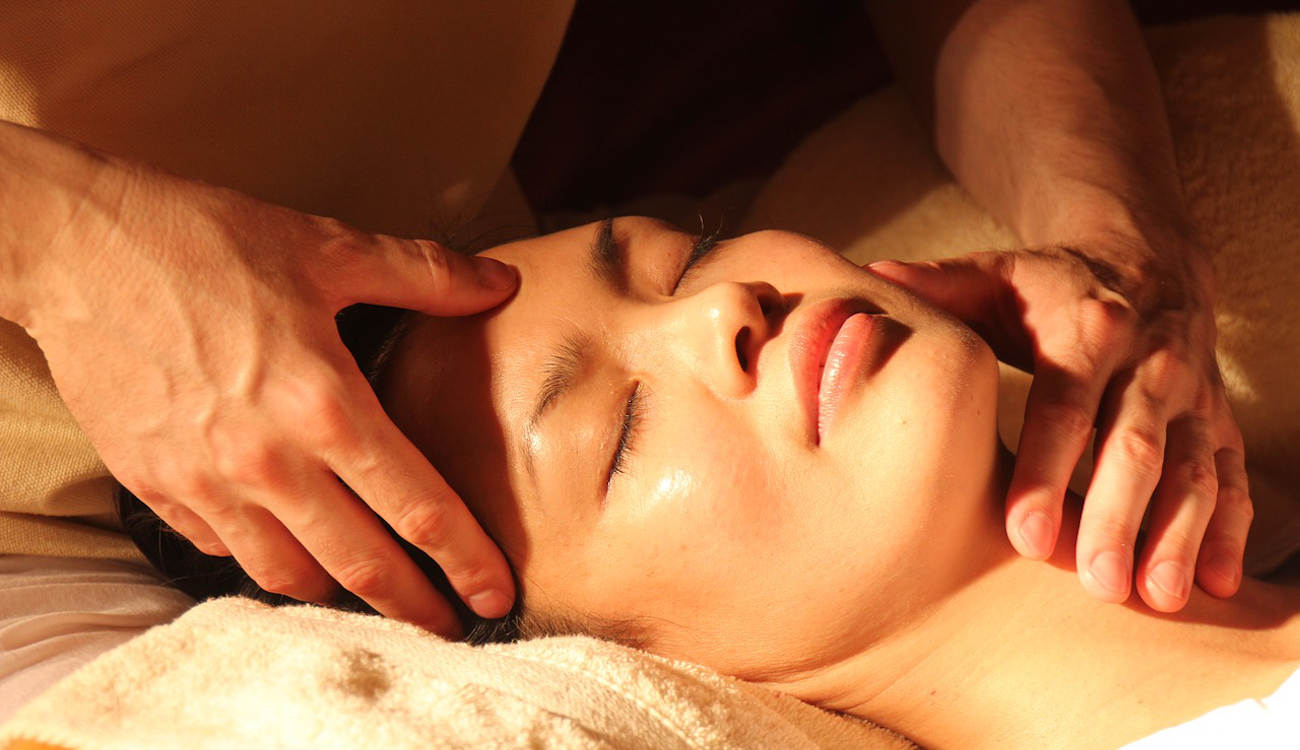 How to Benefit From Facial Massage
Facial massage is recently one of the hottest beauty trends, that you can do. The best part is, that you can do it on your own or with a professional practitioner since there are many ways to perform it. In general, facial massage stimulates different pressure points on your face, neck, and shoulders and has a lot of different benefits for you. 
Types of Facial Massage
Facial massage promotes healthy skin and will give you a nice glow while relaxing your facial muscles. It rejuvenates your skin and makes you feel and look better. To perform it you can use different oils, lotions, balms, as well as tools like a face roller or a flat gua sha. Types of facial massage include
reflexology

shiatsu

gua sha

remedial

Acupressure
Some facial massage techniques include
cupping

knuckle kneading

folding 

Effleurage

vibrations 

tapping

jacquet pinching
Research shows that facial massage has a lot of benefits for you, especially if you receive it regularly. Even self-massage can be very effective. Read on to see, how you can benefit from facial massage.
1. Reduce Acne
If you suffer from acne, then facial massage might do the trick to help you get rid of it. The stimulation of your skin helps promote blood circulation and reduces the appearance of acne. Apparently, the use of olive oil is best to treat the skin condition.
However, you should always try it on a small area before massaging your full face. This way you can see if it works for you. You should also be very gentle to your skin. Avoid exfoliants and harsh motions, so that you don't irritate your skin. 
2. Rejuvenate Your Skin
The anti-aging effect of facial massage is one of the main benefits of it. Many studies show just how effective it is, especially if you use tools like face rollers or flat gua sha stones. In combination with facial creams, they can reduce your wrinkles within eight weeks, according to a small study from 2017.
If you want that extra glow, then regular self-massage can really help. Further, a lot of skin professionals use facial massage during their procedures. It definitely is a more natural approach compared to chemical peelings and other harsh skin procedures. 
So if you are looking to rejuvenate your face, the relief of tension while enhancing relaxation can really help. With the right tools at home, you only need to perform a facial massage for 30 seconds twice a day. You can include it into your daily skincare routine in the morning and evening, to fully benefit from it.
3. Increase Blood Flow
Especially face rollers can help to increase the blood flow in your facial skin, which helps improve the appearance of it. If you are looking for a real glow and a feeling of freshness, then a facial massage is perfect.
A study from 2002 found that 59 percent of women who had a facial massage experienced a feeling of rejuvenation and freshness. 54 percent said that their skin was smoother, while 50 percent experienced tighter skin.
4. Reduce Scar Tissue
Do you have a facial scar that's still healing? Then you might want to try a facial massage to manage your scar tissue and help with the healing process. You can even massage the scar tissue and surrounding areas yourself to increase blood flow and loosen up nearby tissue. This will also reduce pain, itchiness, and tenderness of your skin. 
5. Fight TMJ (temporomandibular joint conditions)
If you are suffering from temporomandibular joint conditions, also known as TMJ, then facial massage can help against the discomfort you experience in your jaw or face. People with TMJ suffer from headaches, earaches, and lockjaw. Facial massage reduces all that tension.
Especially trigger point massage may help to alleviate inflamed, painful, or tight jaw muscles. They may be caused by chewing, teeth grinding, or jaw clenching. You get the best results when you combine facial massage with jaw exercises. 
Massage is not only great to relax your face: It can fight tension and support the well-being of your whole body. With RLAX mobile massage you don't even have to leave the comfort of your own home, hotel room, or condo. Our massage therapists come straight to you and even bring all the equipment needed. Book your first appointment now and simply RLAX with us.