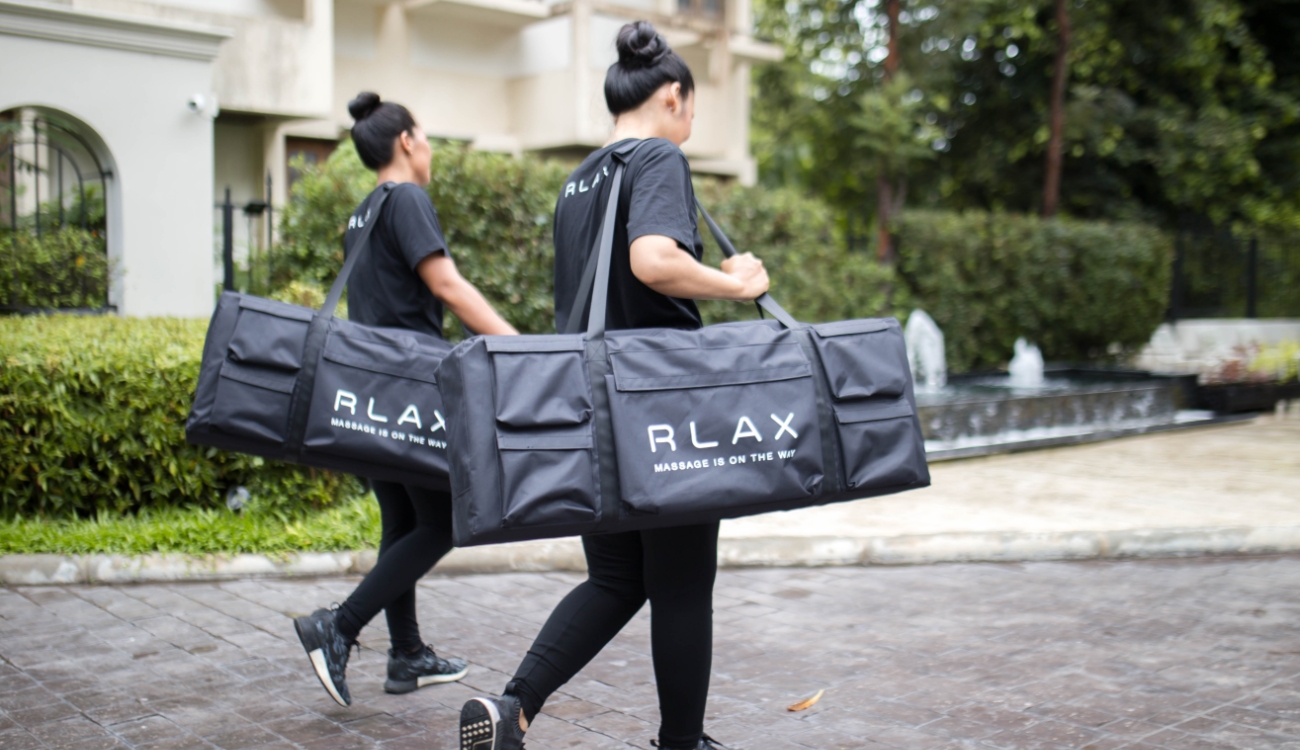 The First Chapter of RLAX
1year ago RLAX started its journey in the midst of the Corona pandemic. Every crisis is an opportunity they say and we felt that it's the right time to rethink how Wellness is delivered in Thailand, a country where massages are embedded within the culture.
What if you could order a spa-quality massage with the ease of just a few taps on your phone which will be delivered pretty much instantly and with consistent quality (no more hit and miss)  to the comfort and safety of your home? A wellness experience brought straight to your doorsteps, just when you need it the most. This summarises the idea which was discussed casually over breakfast in a Chiang Mai Café at the end of June 2020.
3 months later in September 2020, RLAX started our operations in Chiang Mai, soon followed by Phuket, Pattaya, Hua Hin and finally Bangkok. 
Today, as we mark our first anniversary, we work with more than 100 independent massage therapists across Thailand. RLAX is a marketplace connecting Wellness enthusiasts with professional massage therapists and whenever you make a booking, the lion's share of the price you pay goes straight to your therapist. Many of them are now making a living through RLAX – all our therapists work when they want, where they want, with no obligations, enjoying income stability while maintaining an independent lifestyle.
We'd like to say "THANK YOU" to our customers who not only gave us a shot to start with, but who are repeatedly booking with us, for which we are appreciative and grateful for!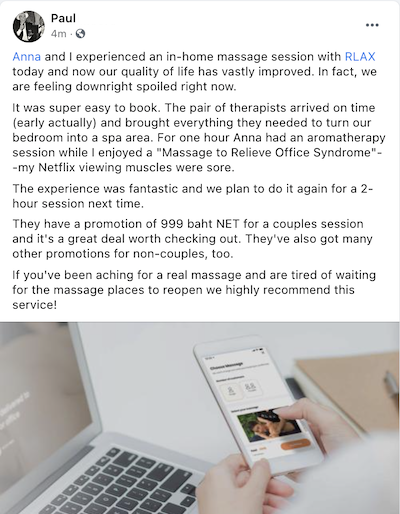 Thank you to our team, who have been working real hard behind the scenes, building apps, providing customer service, doing the necessary marketing and sales to keep the lights on. All hands on deck and everyone making sure to deliver the best possible experience for our customers, while creating enough demand to provide stability and income for our therapists.
Lastly, thank you to all our wonderful massage therapists who have been working so hard, making sure our customers feel spoiled and rejuvenated whenever they get a RLAX Massage!
1 year in and we are only getting started.
Thank you so much for being part of our journey!
Sven 
Co-Founder of RLAX