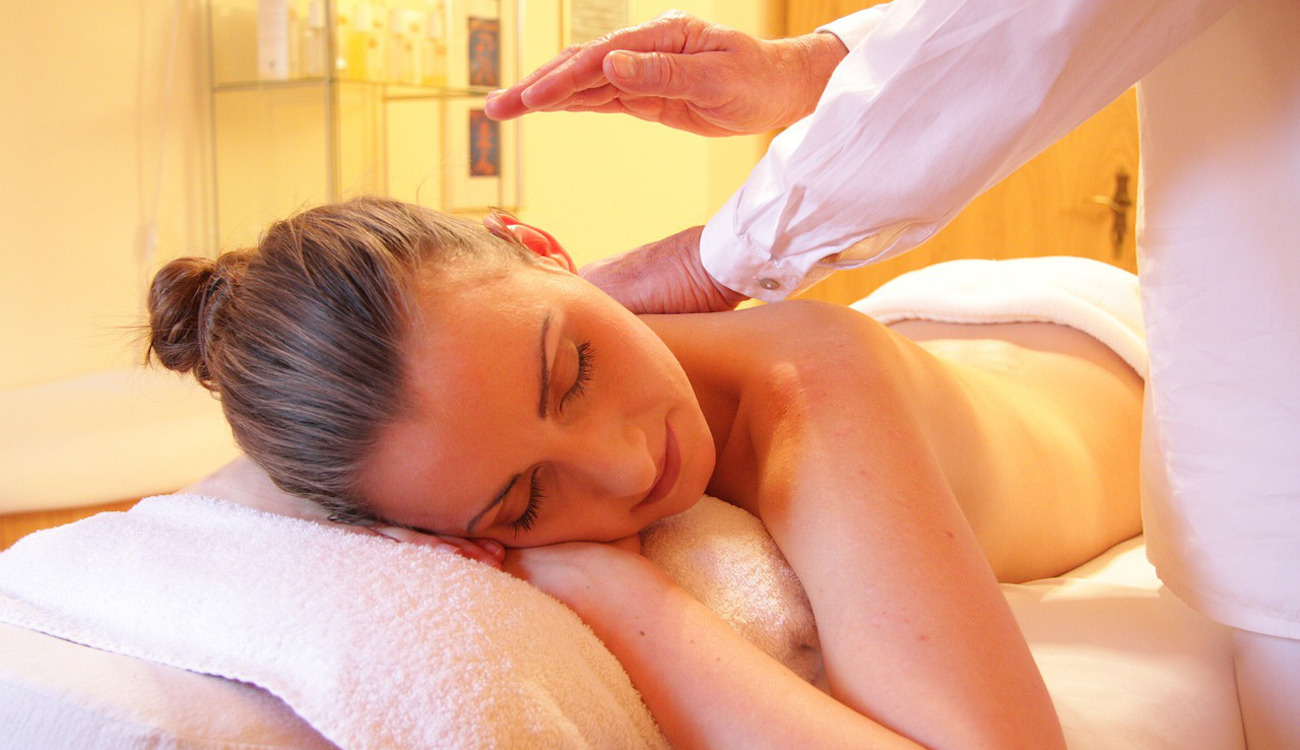 The Benefits of a Full-Body Massage
If you want to pamper yourself after a tough week, then a full-body massage is the way to go. It helps you relax, wind down, and has a lot of positive effects on your health and well-being. We show you what it involves, what types of full-body massages exist, and how you can benefit from it to the fullest.
What Is a Full-Body Massage?
As you can already tell from the name, a full-body massage involves all areas of your body – from your feet to your head. Thai massage, Swedish massage, and a lot of Sports massages can be seen as a full-body massage. Usually, your massage therapist will either start with your back or feet and work their way around your body. If you don't want a certain area of your body touched, for example, because of an injury or simply because it would make you uncomfortable, let your therapist know. They are usually very considerate and only practice movements on you that you are okay with.
There are massages where they would massage your buttocks or breasts for example. Especially a lot of females don't really like that, so simply ask them beforehand to make sure, they won't touch your private parts. RLAX massage therapists are very considerate and would never do anything, that would make you feel uncomfortable. Tell them about any injuries and issues, so they know. At the end of the day, the main goal of a good massage is that the client leaves the session happy and relaxed.
A full-body massage has many benefits for you, so you should consider getting it once in a while. Here are eight positive effects that a full-body massage can have for you:
1. Relieve Pain and Stiffness
If you sit for long stretches of time or work-out regularly, then you might experience some pain and stiffness in your muscles and joints. A good Thai massage, Aromatherapy oil massage, or Swedish massage can help release all the tension and improve the feelings of pain and stiffness over time. A full-body massage releases a lot of endorphins, which not only lift your mood but also help relieve pain. 
If you suffer from migraines, then its symptoms can also be decreased and improved. The same goes for tired and overused muscles, especially if you are a professional athlete or train really hard a few times a week. Massage can not only help soften your muscle tissue, it can also prevent injuries. That is why as an athlete you should have a full-body massage at least once a week.
2. Reduce Stress, Anxiety, and Depression
Do you suffer from stress, anxiety, or depression? Then self-care is vital for you to release all the negative emotions, that can have a severe effect on your overall health. A full-body massage releases endorphins, also known as one of the happy hormones. Therefore, you will feel a lot of relief and positivity after getting a massage. 
So if the black dog bites or anxiety is creeping up again, book yourself a nice relaxing massage. We would recommend a nice Aromatherapy massage since it involves nicely scented essential oils, which make the whole experience very pleasant. After a full-body massage, you will feel energized, be able to concentrate better, feel less fatigued, and get a good night's sleep.
3. Boost Your Immune System
Another great effect of a full-body massage: It can increase the functionality of your immune system. This helps protect your body from bacteria and viruses. So especially during the time of year, when a lot of people tend to get a cold, it is highly recommended getting a full-body massage. 
4. Better Skin
If you want your skin to feel refreshed and rejuvenated, then a full-body massage can also help you with that. Especially if you get an oil massage, that gently exfoliates your skin, allowing your skin cells to emerge. It removes dead skin cells all over your body. Further, massage stimulates the blood flow, which helps to give your skin the glow it needs. 
In case you have a lot of stretch marks or scars, it can help soften the scar tissue and improve the look of them. Especially if there is a massage oil involved, that is moisturizing. Overall, if you want to improve the appearance of your skin and look refreshed, then a regular full-body massage is the way to go.
5. Detox Your Lymphatic System
Your lymphatic system is very important for your immune system and the balance of the fluids in your body. A full-body massage helps to flush blood through your muscles and tissues and therefore helps drain your lymphatic system. Especially in the areas where your lymph nodes filter out waste products, fluids, and dead cells. If you want to lose weight, then a full-body massage can be an effective addition to a healthier diet and regular exercise.
6. Strengthen Your Heart
A full-body massage is also very beneficial for your heart. It helps to strengthen it, because of the increased blood flow that pumps your heart with fresh oxygenated blood. Because of that, your cardiovascular system can relax and the overall circulation throughout your body improves. It also helps regulate your blood pressure and heart rate. So if you feel like you need something to strengthen your heart, then massage might be the way.
7. Better Digestion
Stress is an absolute killer and can also have a toll on your digestive system. However, a full-body massage can help your body process food and nutrients better. It can help better your digestion and produce the needed chemicals, like saliva and insulin, to help move the food you eat through your intestines. So say goodbye to constipation and digestive problems, and hello to regular full-body massage therapy.
8. Improved Breathing
Make sure that you take deep breaths during your message because this can help you relax and sigh out all the stress of your day-to-day life. Your massage therapist might even ask you to deepen your breath, so make the most of your massage therapy. A full-body-massage combined with deep breathing can be a real life-changer and improve your breathing tremendously. 
As you can see, full-body massage is the way. At RLAX we offer you all kinds of different massage styles straight to your door. Enjoy a relaxing massage in the comfort of your own home, condo, or even office and RLAX with us. There is no better way to unwind after a stressful day.