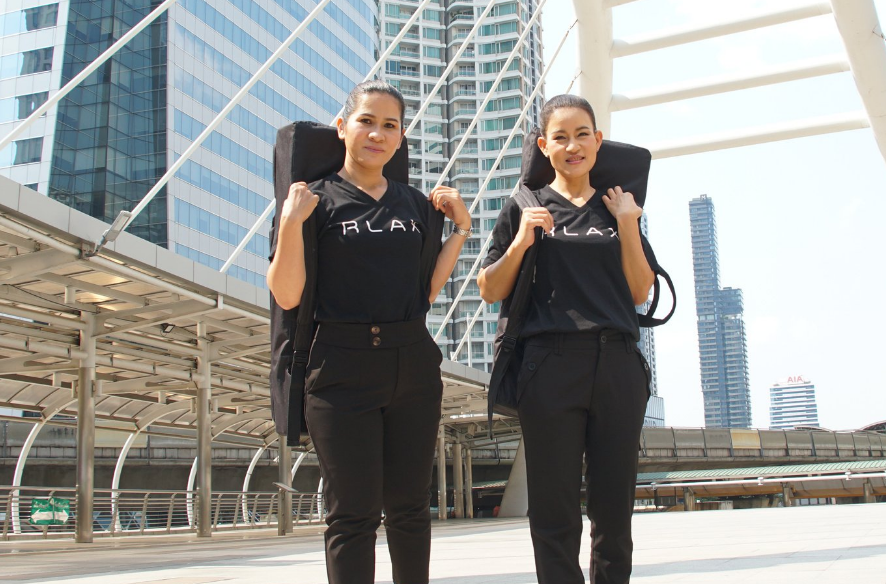 Home Massage Delivery made easy. Are you ready for a heavenly experience?
We will deliver Bangkok's best home massage providers to your doorstep with just a few clicks. RLAX is available for you to enjoy from the comfort of your home, office, or hotel.
Which is YOUR favourite massage?
Aromatherapy Oil Massage
Combining Aromatherapy with a deep tissue, full-body massage.
Learn more
Thai Massage for Health
Gentle pressure on energy lines combined with yoga-like stretching.
Learn more
Head, Back, Shoulder and Foot Massage
Starts on the soles of your feet and ends on the top of your head.
Learn more
Facial Acupressure and Head Massage
Get a younger looking face and relief from headaches and facial tension.
Learn more
Massage to Relieve Office Syndrome
Helps with pain and soreness in the spine, neck, or back caused by sitting.
Learn more
Jap Sen Massage
Touch of the 10 meridian lines to detox the body, mind, and emotions.
Learn more
Professionally-trained therapists bring the spa experience to your place.
Book 90 minutes in advance! Save time commuting and dealing with bad traffic.
Looking for a massage at home in Bangkok?
Bangkok, also known as the City of Angels is renown for its multitude of historical attractions, embellished shrines and serving up one of the best street food in the world! With more than 20 million international visitors, there is no doubt that Bangkok is one of the top tourist destinations in the world. Many big conferences, festivals, concerts and International events are organised here too. Like any major metropolitan city, people find themselves caught up in the rat-race, working long hours daily and may not even have time to decompress.
RLAX is a mobile massage on-demand service that will deliver a spa-quality massage to the comfort of your place without the hassle of wasting your precious time getting stuck in traffic. Our therapists are certified professionals and you can be rest assured that you're in great hands.
We offer a range of different treatments which you can choose from. You can now conveniently book a massage straight to your home via our website or mobile application. Booking an outcall massage has never been easier!
If you are thinking of escaping the bustling city for a weekend getaway, RLAX home massage services are also available in Chonburi, Pattaya, Hua Hin & Phuket. Or alternatively if you are wanting to travel up North, do check us out in Chiang Mai too!
You can find us in all of Thailand's most popular locations and we are still rapidly expanding.
Your Ideal Outcall Massage Provider in Bangkok
When life feels tough; work is on overdrive and you are in deep need of a moment to relax, a massage is needed and that is where we come in! Our highly, professional RLAX therapists will deliver the right treatment to you without the hassle of waiting in traffic or dealing with bad weather.
In addition, check out some of the benefits of a massage:
Reduce stress and flush out anxiety
Heal muscle tension and release knots
Refresh the skin for a brighter look
Boost your energy, elevate your mood
Improve your range of motion for a more flexible body
All these changes and more are the results of RLAX's different treatments. So treat yourself with a superb, mobile massage in Bangkok and make your stay in the Capital even more memorable!