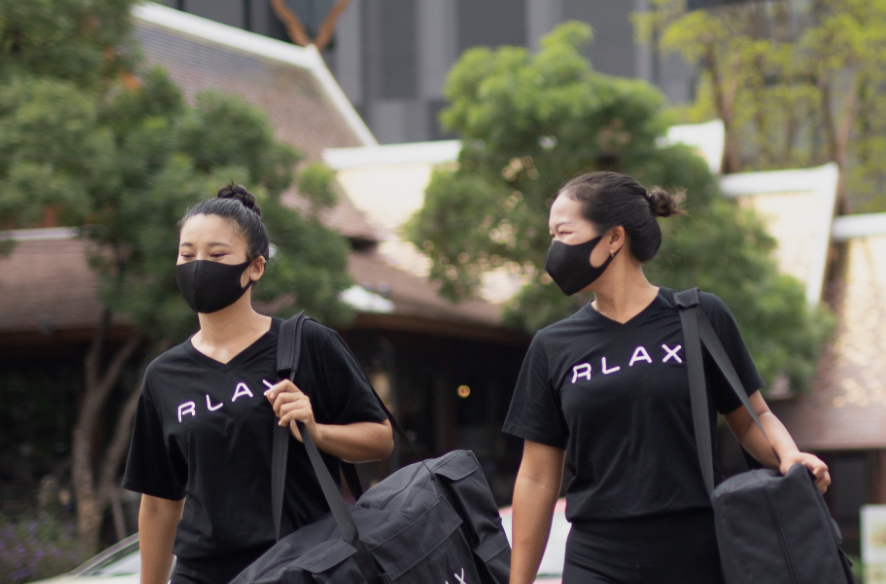 Home Massage Delivery made easy. Are you ready for a heavenly experience?
We will deliver Chiang Mai's best massage providers to your doorstep with just a few clicks. RLAX service is available for you at home, office or hotel.
Our therapists are able to provide our mobile massage service to clients living within Chiang Mai city & 20 km from the city center.
Looking for a massage at home in Chiang Mai?
Chiang Mai is the largest city in the northern region of Thailand. Visitors are rewarded with a panoramic view of the mountains and the rich culture of Northern Thailand or previously a part of the Lanna Kingdom.
The city is surrounded by extraordinary natural landscapes including Thailand's highest mountain, Doi Inthanon. In addition to its natural beauty, Chiang Mai city is alive with so much to enjoy from night markets, restaurants, cafes to a plethora of temples steeped in rich culture & history. If you enjoy the nightlife, then there's a whole selection of clubs, pubs and bars for you to choose from.
RLAX will make your stay in Chiang Mai even better by connecting you with a pool of qualified, professional outcall massage therapists that will bring the spa-experience straight to your home or hotel.
If you're feeling adventurous and want to take a trip down South, did you know that RLAX also offers its mobile massage services in five other amazing getaway locations: Bangkok, Chonburi, Hua Hin, Pattaya & Phuket?
You can find us in all of Thailand's most popular locations and we are still rapidly expanding.
Meet Your RLAX Therapist
Get to know Laura, a dedicated RLAX therapist in Chiang Mai.
By choosing RLAX, you're supporting local and independent therapists who bring their unique expertise and dedication to every massage. Treat yourself to a rejuvenating experience with Laura or any of our skilled professionals, and let the relaxation begin.
Your Ideal Outcall Massage Provider in Chiang Mai
When life feels tough; work is on overdrive and you are in desperate need to relax and squeeze in a massage. RLAX home massage will bring the spa-experience straight to your doorstep, simply because you deserve only the best treatment!
In addition, check out some of the benefits of a massage:
Reduce stress and flush out anxiety
Heal muscle tension and release knots
Refresh the skin for a brighter look
Boost your energy, elevate your mood
Improve your range of motion for a more flexible body
So, why don't you treat yourself with a superb spa-quality mobile massage in Chiang Mai delivered straight to you and make your stay even better! Choose from the selection of massages that RLAX has to offer.