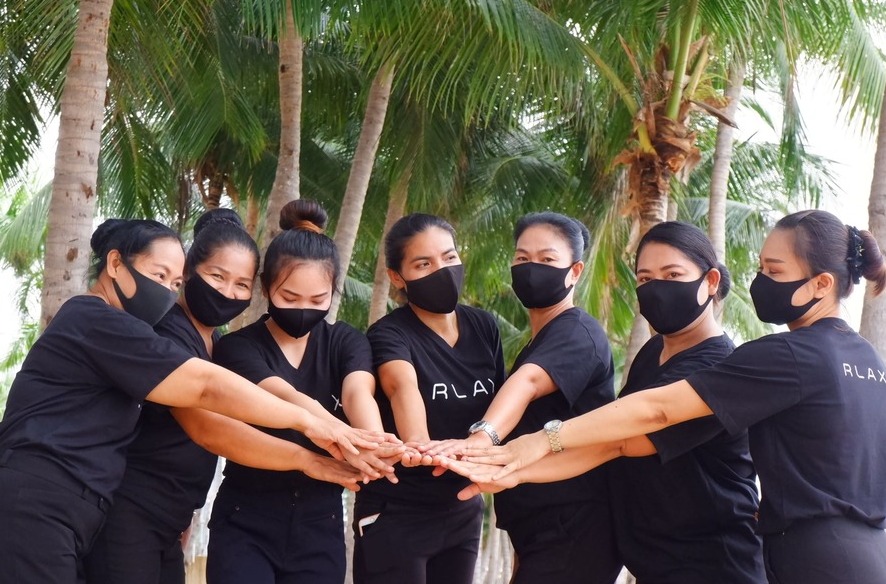 Home Massage Delivery made easy. Are you ready for a heavenly experience?
We will deliver Chonburi's best home massage providers to your doorstep with just a few clicks. RLAX is available for you to enjoy from the comfort of your home, office, or hotel.
Our therapists can travel to customers living in the areas of Chonburi and if you live in Pattaya (North Pattaya, Central Pattaya and South Pattaya) we are available there too!
Looking for a massage at home in Chonburi?
Chonburi is a popular coastal heaven among Bangkok residents who wish to escape from the craziness of the city and enjoy the beautiful beaches.
Visitors to Chonburi also often like to go further and explore attractions in Pattaya, Koh Lan & Bang Saen. Feast on delectable seafood dishes like Hor Mok (Thai steamed fish curry custard), charcoal-grilled barbecue prawns or street snacks like Khao Lam (sweet sticky rice in bamboo), sweet banana and taro chips.
Take a break from all that eating with a rejuvenating massage back at your accommodation (home or hotel),  RLAX has different types of massages that will help take away all the tension & worries. Did you know that RLAX also offers its mobile massage services in two other amazing beach getaway locations: Phuket & Hua Hin! Alternatively if you want to take a trip up North, we are also available in Chiang Mai!
You can find us in all of Thailand's most popular locations and we are still rapidly expanding.
Your Ideal Outcall Massage Provider in Chonburi
Life can be quite overwhelming and everybody needs to unwind and get some me-time once in a while. No matter if you are a tourist busy exploring, business traveler, or resident of Chonburi or Pattaya: You deserve a quality massage to relax your body and mind.
RLAX delivers mobile massage on demand straight to your doorstep. Our highly trained and experienced massage therapists always deliver the best standard, so that you can enjoy a high-class massage.
Massage has a broad range of benefits for you, including:
Reducing stress and battling anxiety

Releasing muscle knots and tightness

Refreshing your skin for a rejuvenated look

Boosting your energy to elevate your mood

Improving your range of motion and flexibility
We offer a broad range of different massages that you can choose from. Enjoy a traditional Thai massage or unwind during a soothing oil massage. Regardless of which massage you select, you can be reassured that RLAX will deliver the best service straight to your home or hotel in Chonburi & Pattaya.