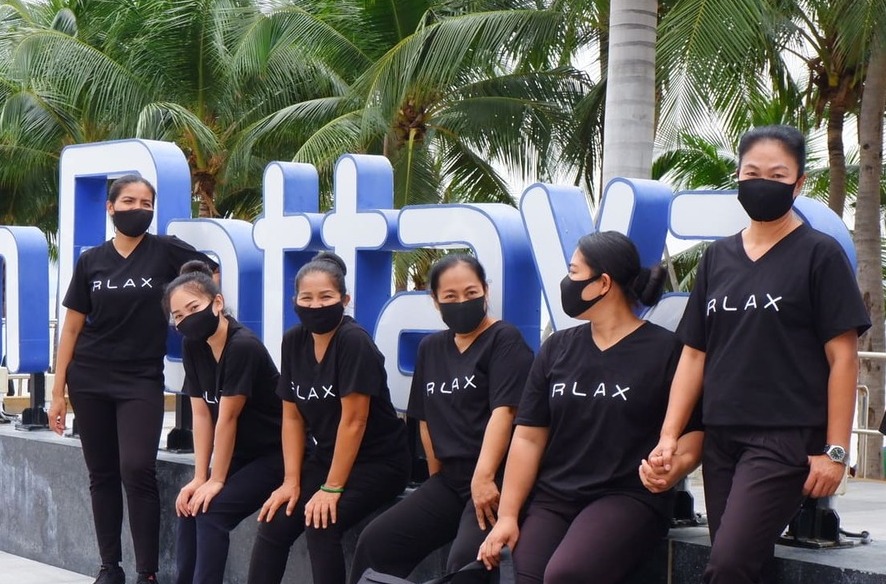 Home Massage Delivery made easy. Are you ready for a heavenly experience?
We will deliver Pattaya's best home massage providers to your doorstep with just a few clicks. RLAX is available for you to enjoy from the comfort of your home, office, or hotel.
RLAX offers its services in North Pattaya, Central Pattaya, South Pattaya and even Chonburi!
Order a massage at home through our website or app with just a few clicks.
A trained RLAX massage therapist will arrive promptly on the time & day of your choice.
Enjoy your home massage treatment, knowing that you are in capable hands.
Looking for a massage at home in Pattaya?
Pattaya is a seaside town that is also quite popular among couples and families to business travelers.
The beach town has something to offer for everyone, from couples and families to business travelers. Besides the popular walking street, Pattaya also offers the Nong Nooch Tropical Garden, the famous Four Regions Floating Market, Big Buddha Hill (Wat Phra Khao Yai), many waterparks, and a lot more attractions. Located only 147 km from Bangkok, it is the closest major beach resort to the capital city.
Did you know that RLAX also offers its mobile massage services in another three amazing beach getaway locations: Chonburi, Phuket & Hua Hin!
You can find us in all of Thailand's most popular locations and we are still rapidly expanding.
Your Ideal Outcall Massage Provider in Pattaya
Life can be quite overwhelming and everybody needs to unwind and get some me-time once in a while. No matter if you are a tourist busy exploring, business traveler or resident of Pattaya: You deserve a spa-quality massage to relax your body and mind.
RLAX delivers home massage on demand straight to your doorstep. Our highly-trained and experienced massage therapists always deliver the best standard, so that you can enjoy a professional mobile massage from the comfort of your own home or hotel.
Massage has a broad range of benefits for you, including:
Reducing stress and battling anxiety

Releasing muscle knots and tightness

Refreshing your skin for a rejuvenated look

Boosting your energy to elevate your mood

Improving your range of motion and flexibility
We offer a broad range of different massages that you can choose from. Enjoy a traditional Thai massage or unwind during a soothing oil massage. Regardless of which massage you select, you can be reassured that RLAX will deliver the best outcall massage service straight to your home or hotel in Pattaya.