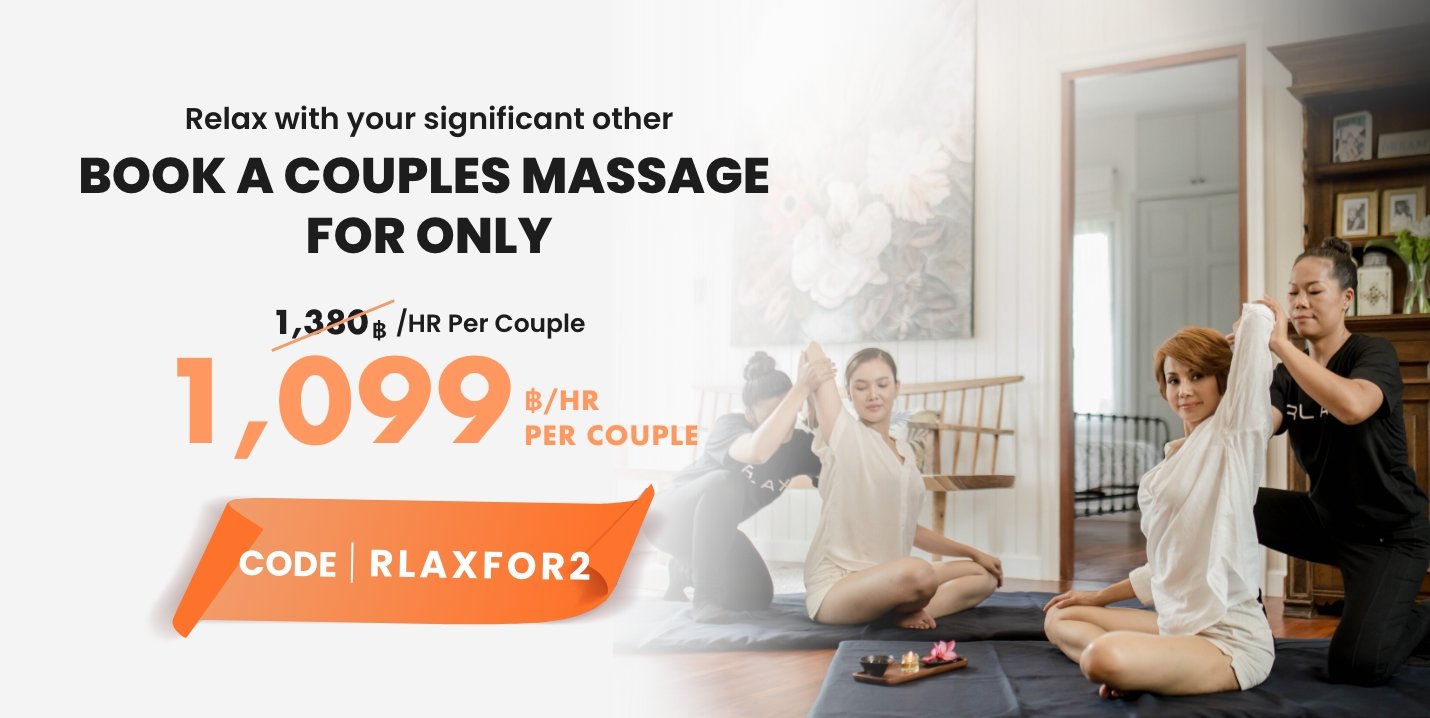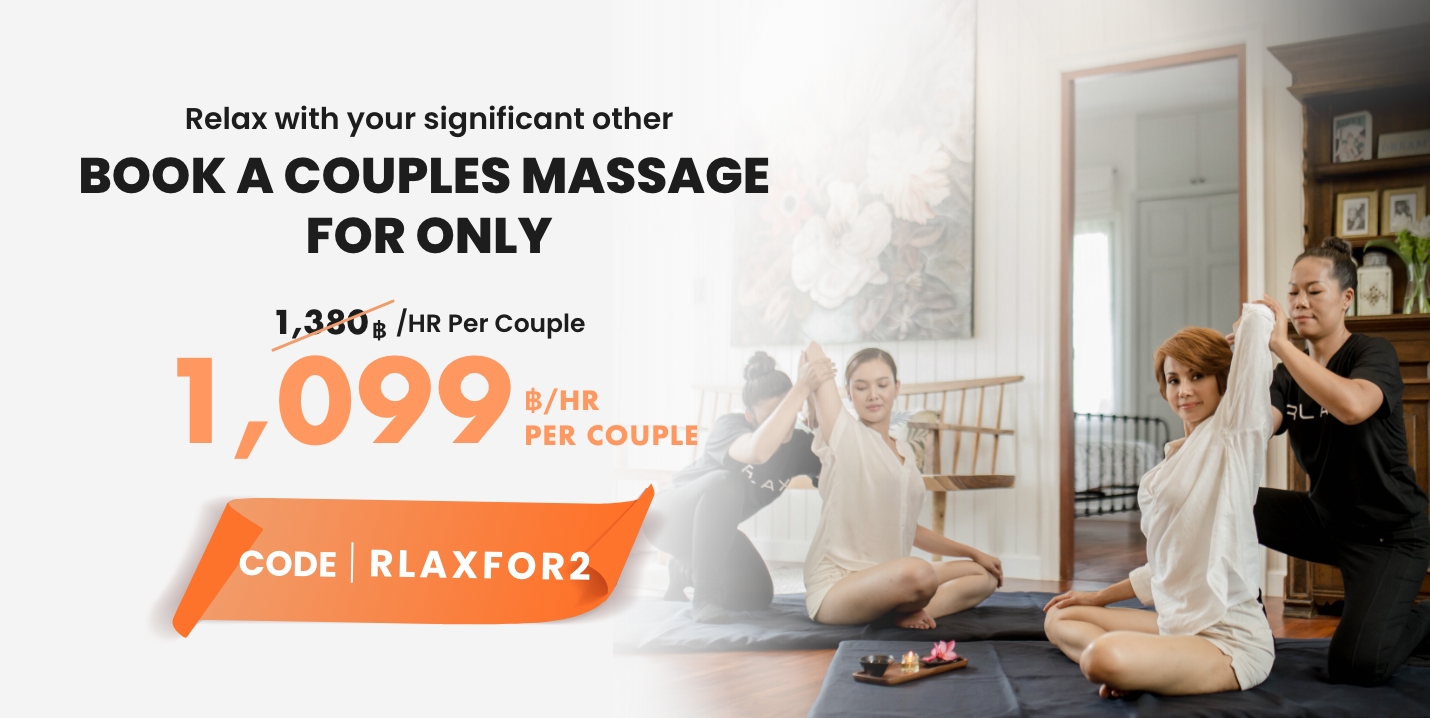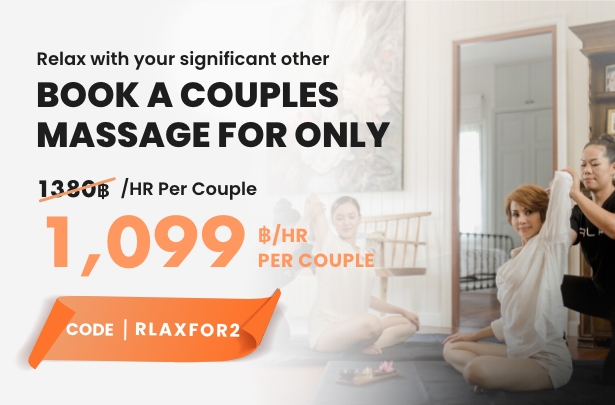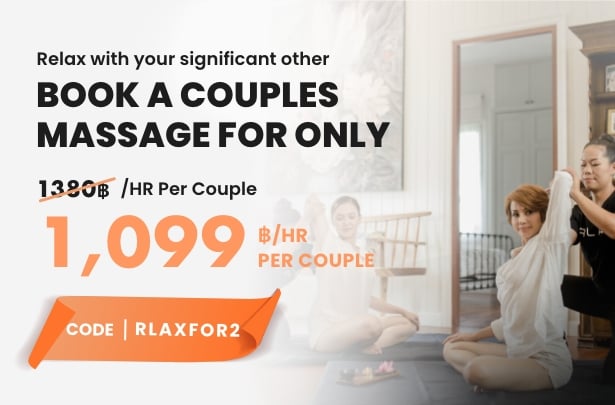 A spa-quality massage delivered to your Home or Hotel.
Conveniently book a premium massage to your home, hotel, or office at your fingertips via our website or mobile application.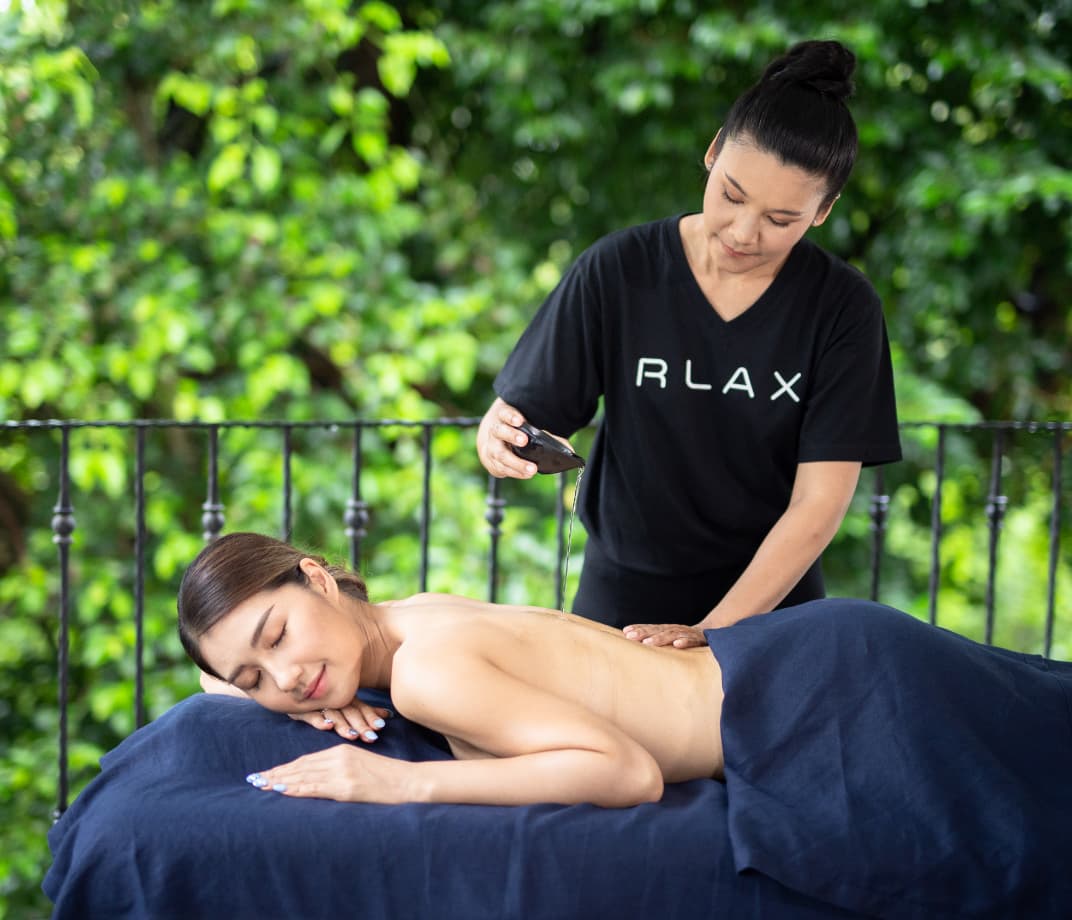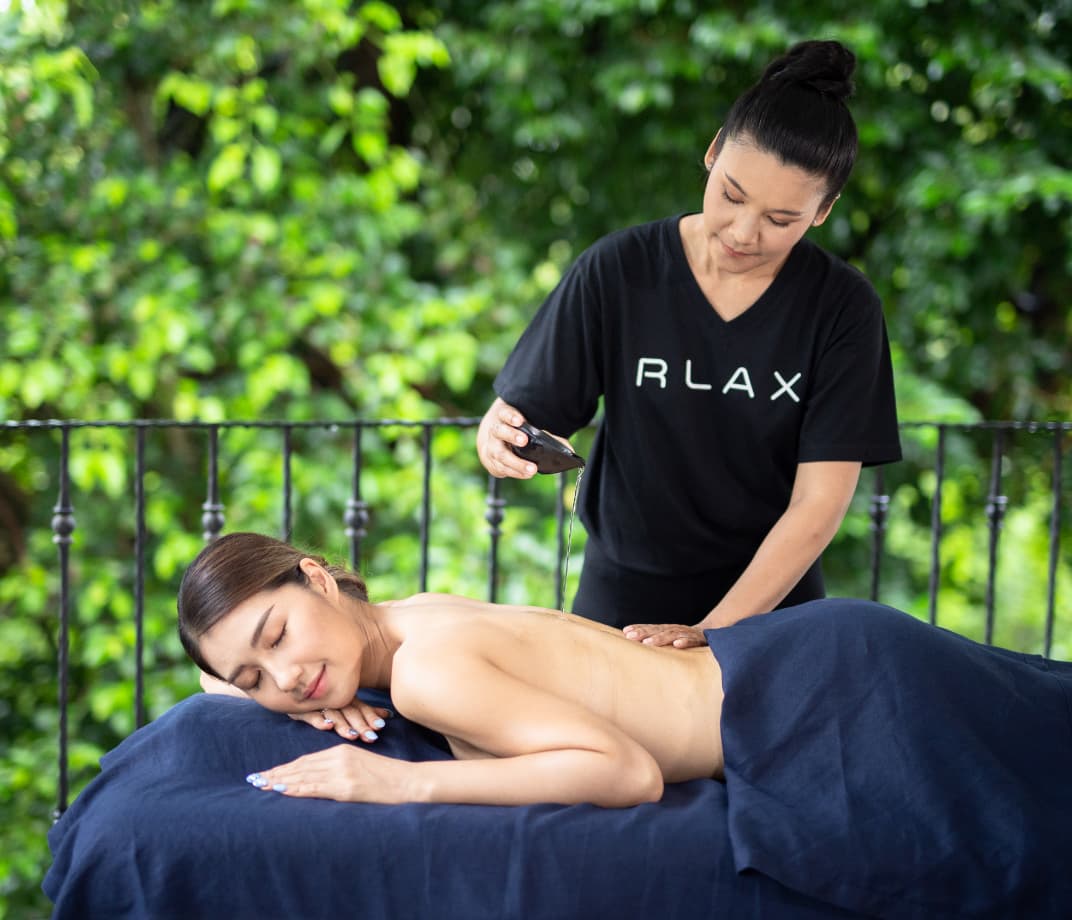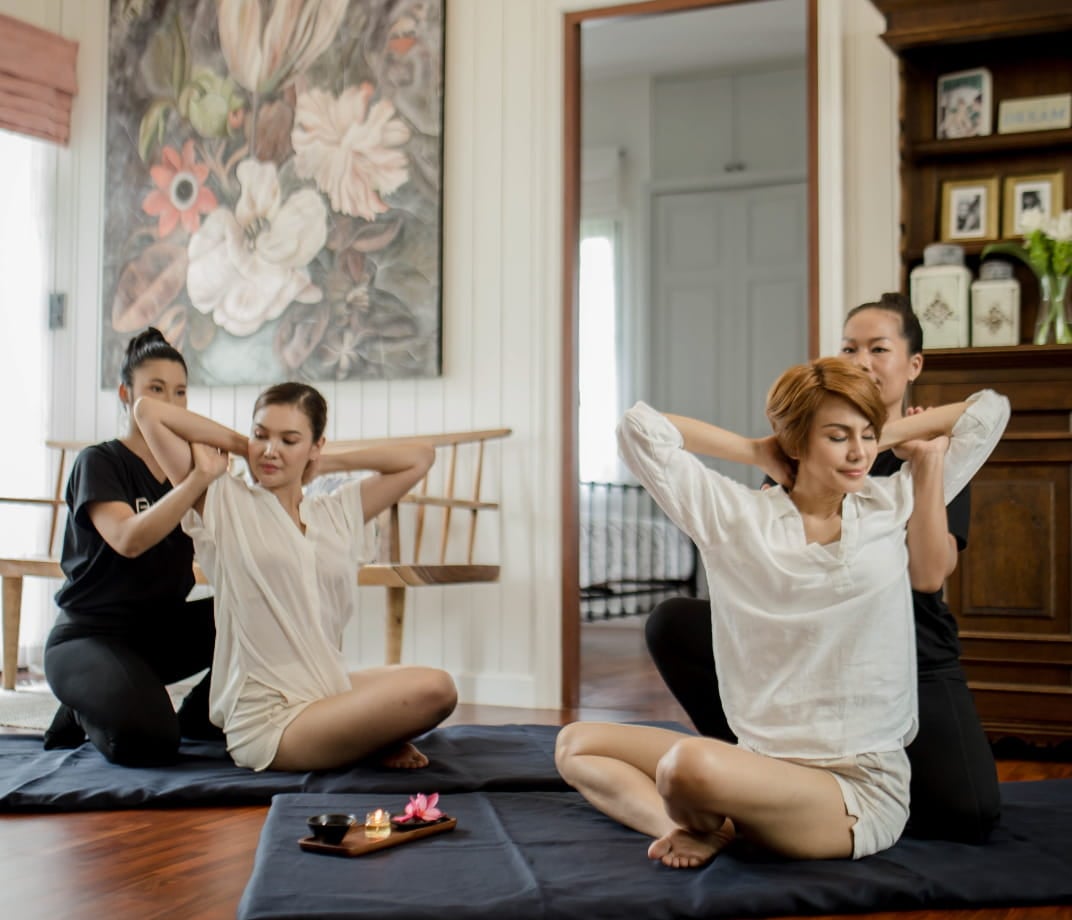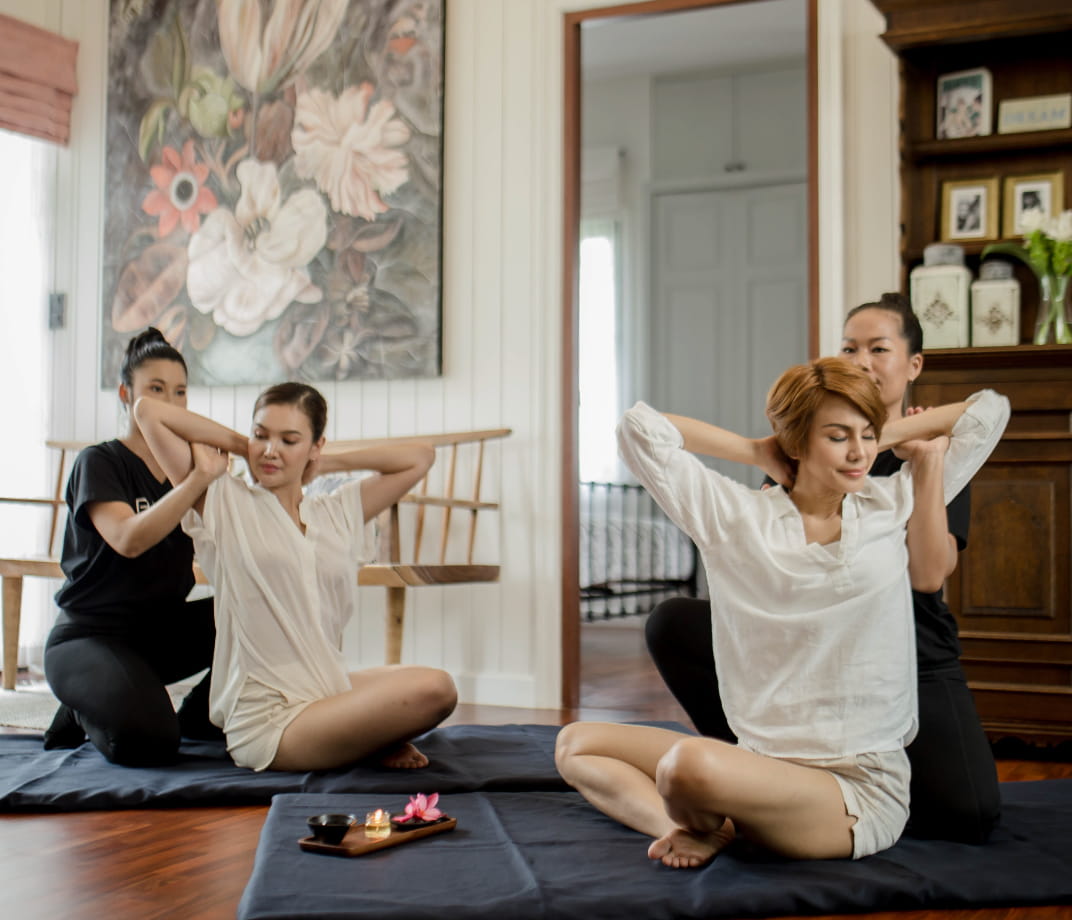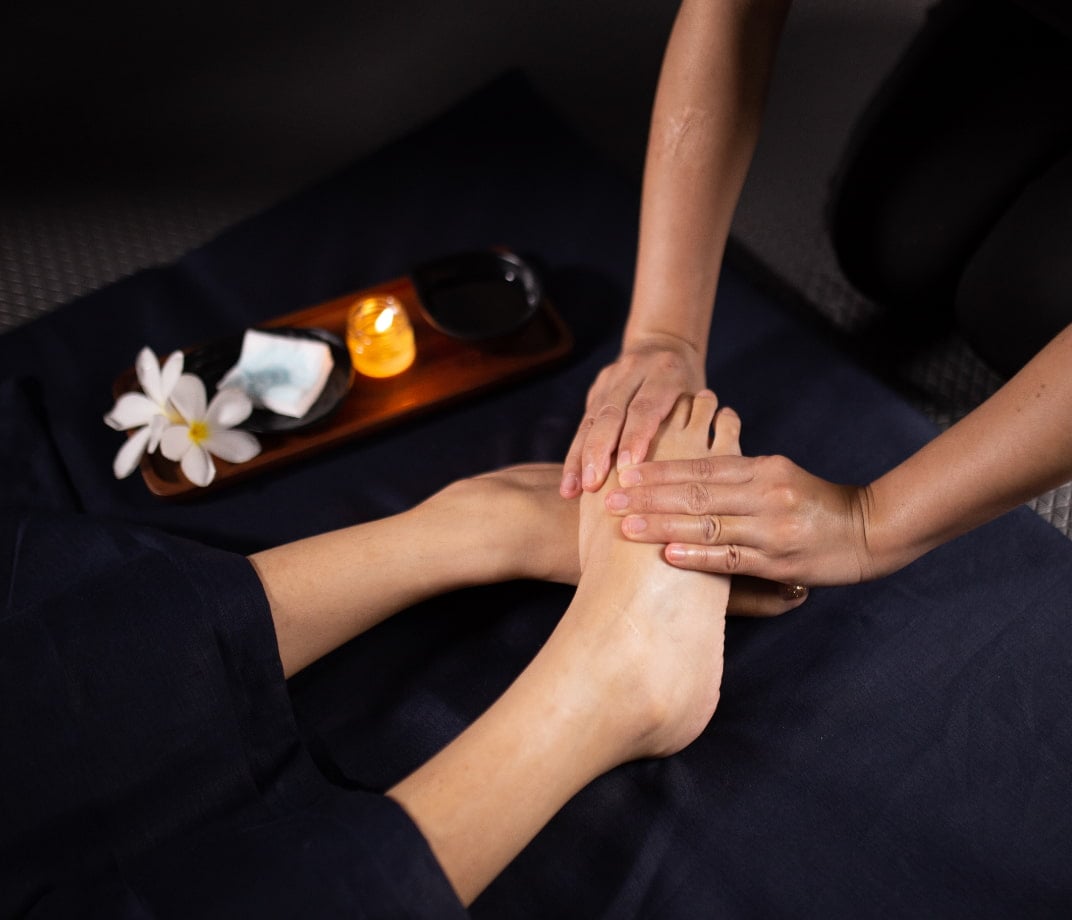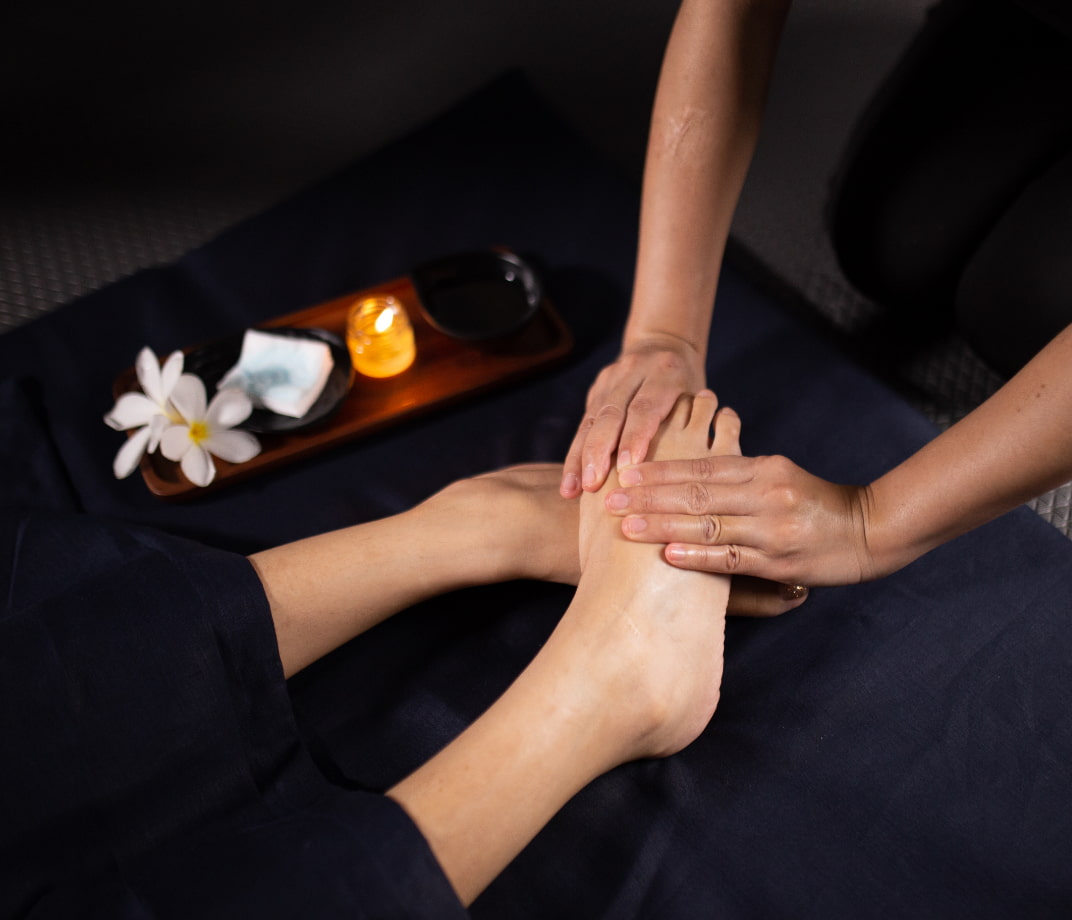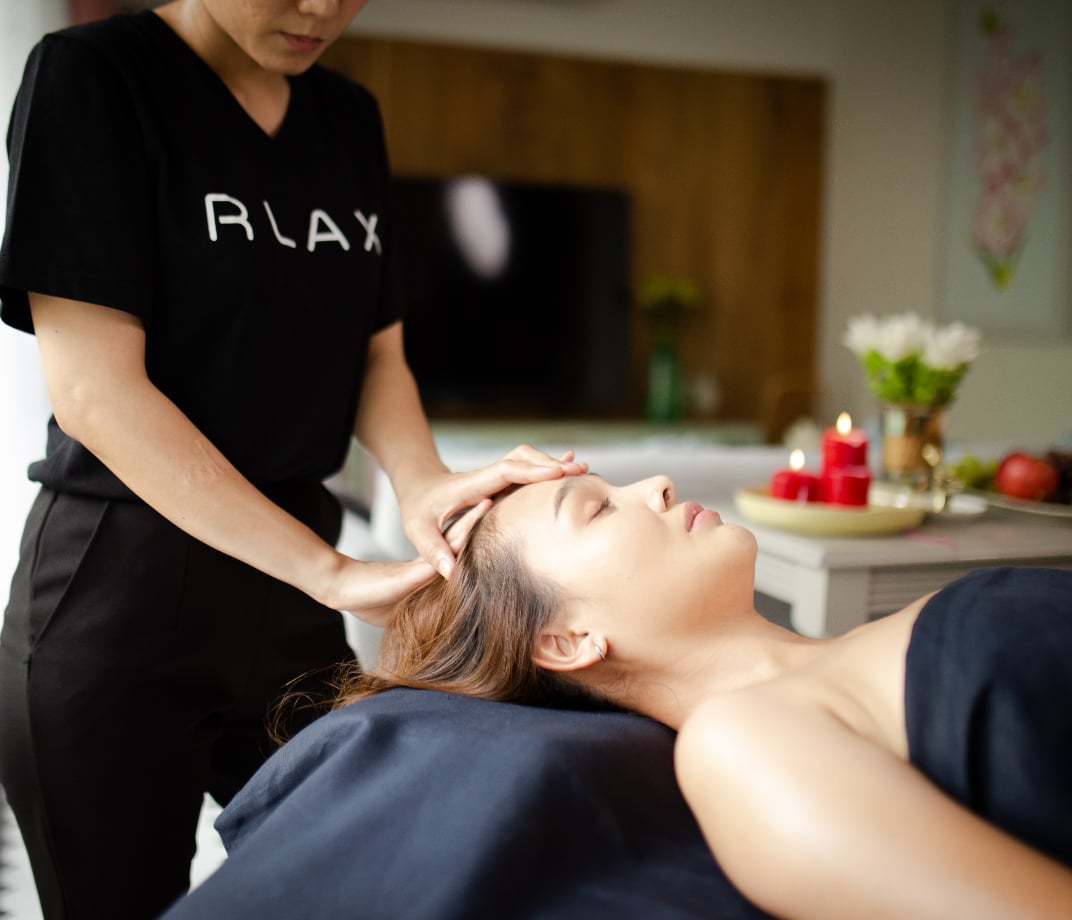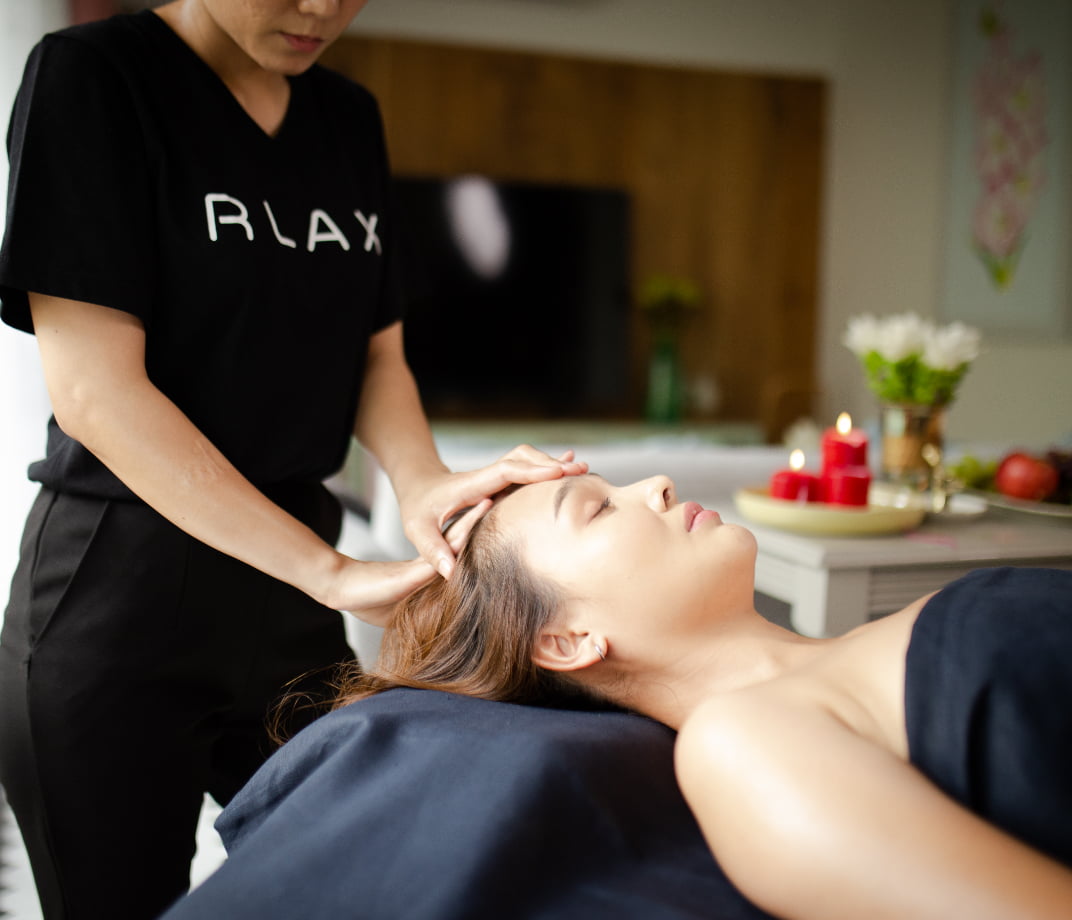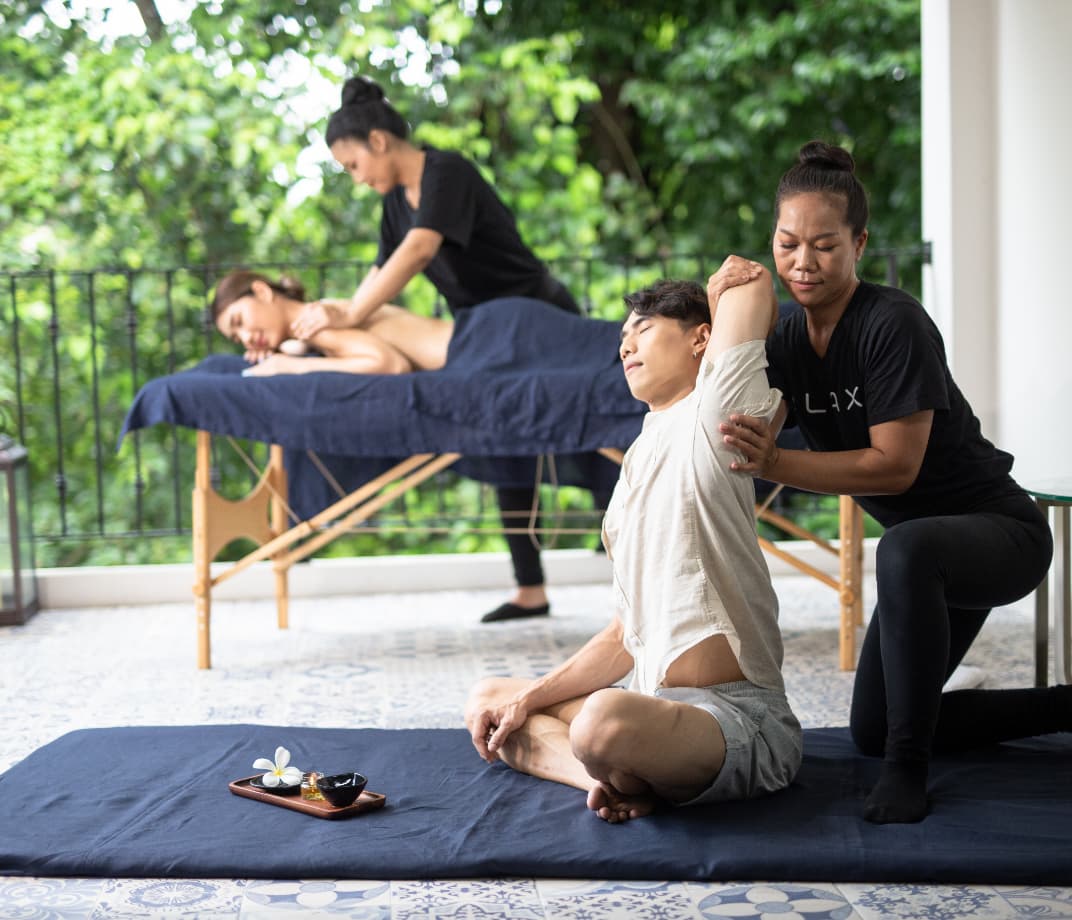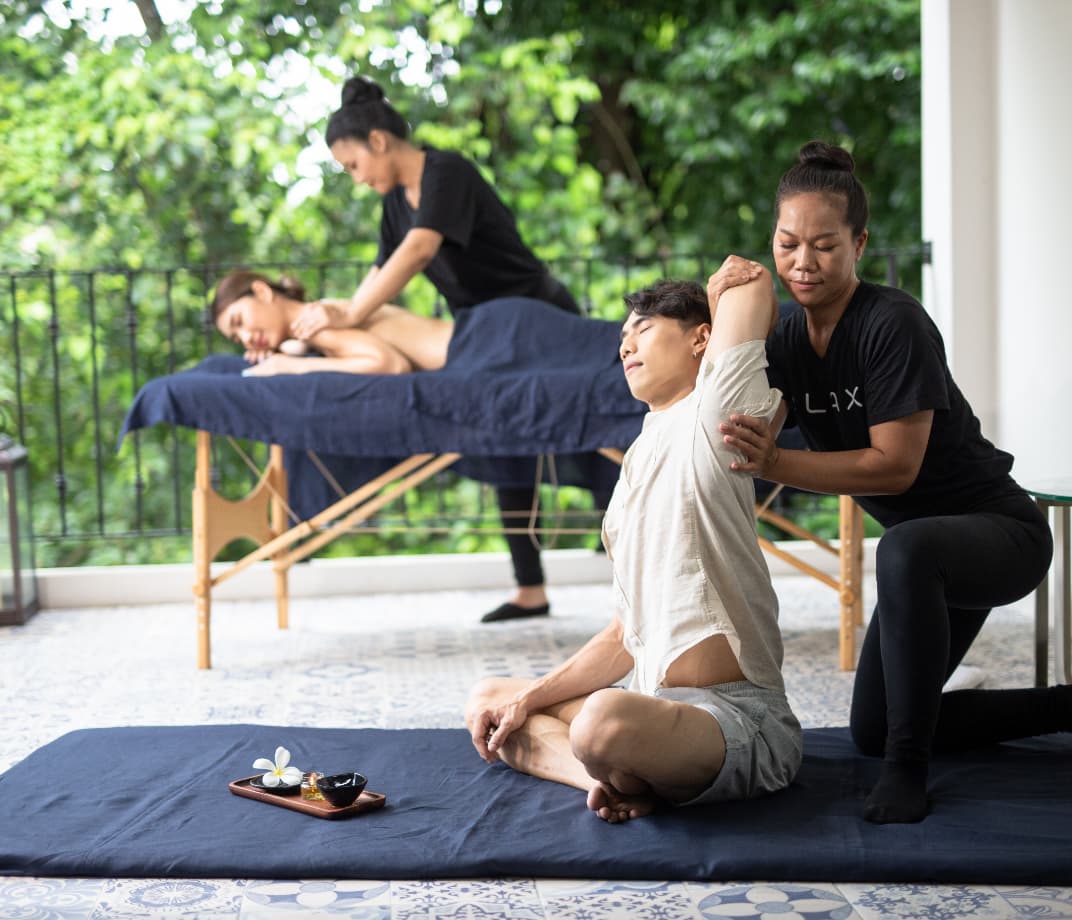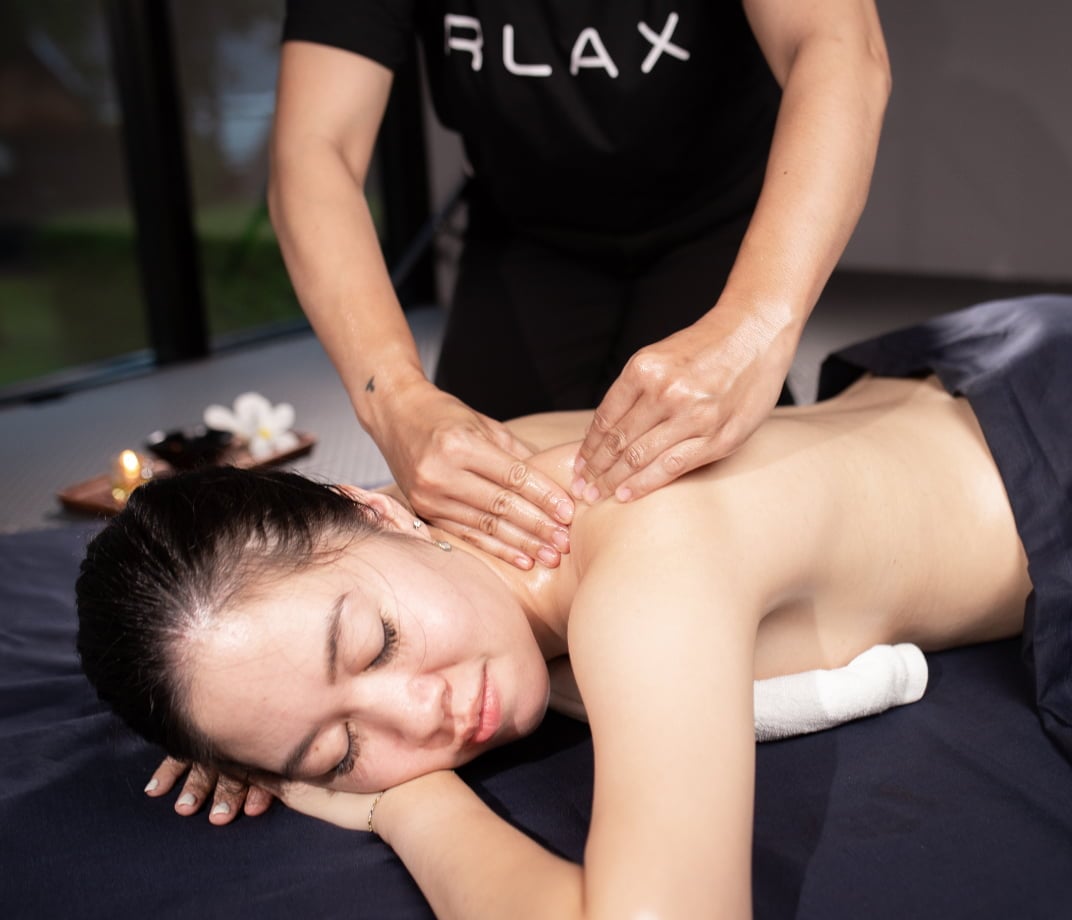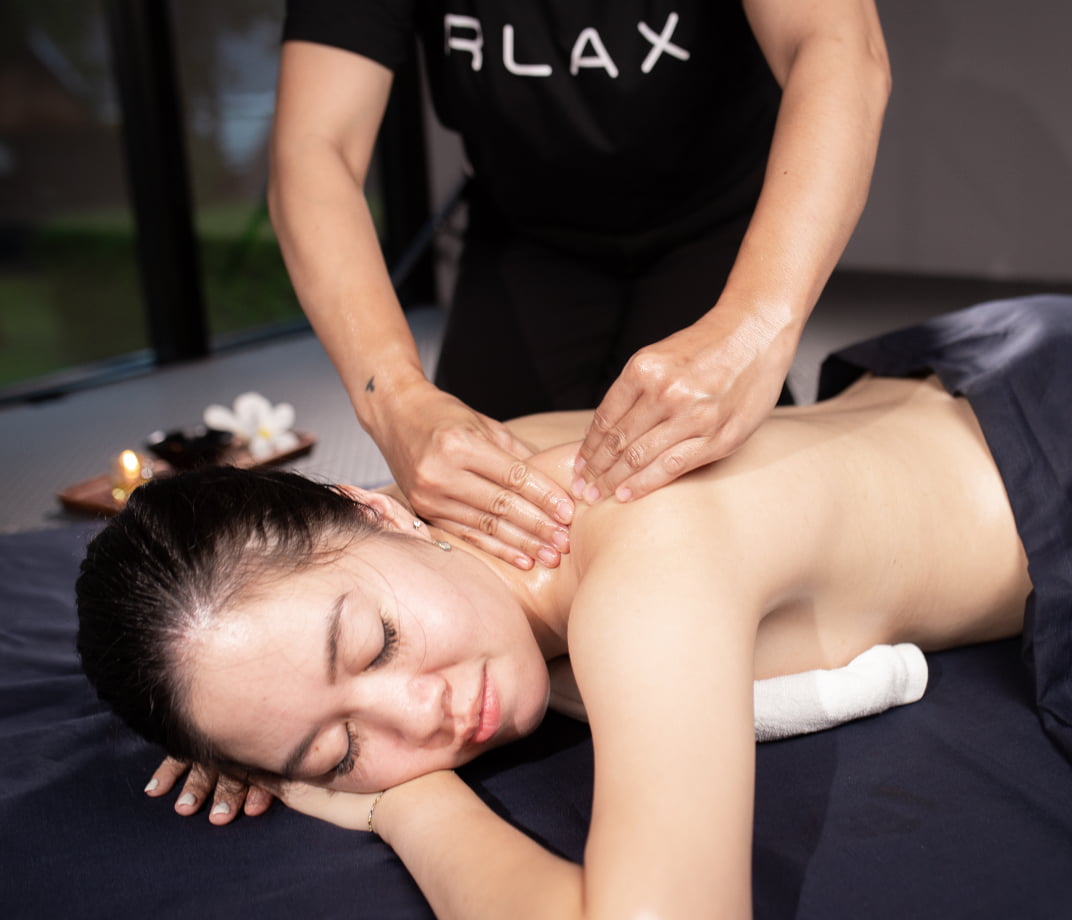 Our Packages
Choose from Thailand's most popular massages. Order your preferred treatment with just a few clicks.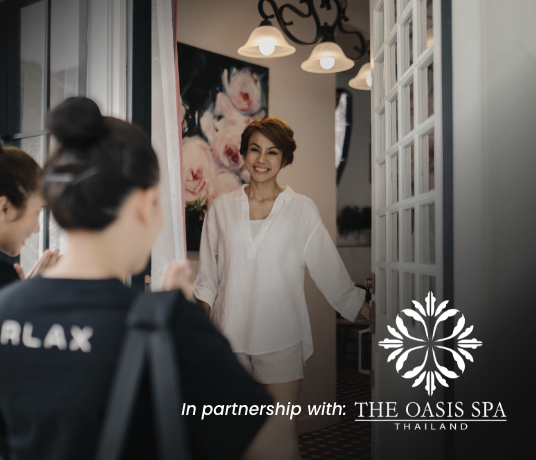 Professionally-trained Massage Therapists
All RLAX therapists are rigorously trained, fully qualified, and accredited by the Ministry of Public Health. Our Therapist Training and Onboarding procedures are done in cooperation with the Thai Oasis Spa School, a sister brand of Oasis Spa, one of Thailand's most acclaimed day spa industry companies.
This is a special promotion for all first-time RLAX customers. We wanted to give you a little introduction to our services & experience it for yourself.
The price is all-inclusive of traveling costs and you do not have to pay extra.
Wear light clothing that is not too tight. For oil massages, we recommend wearing underwear to avoid damage to your clothing.
The RLAX guidelines stipulate that you should wear at least your underclothing during any massage. The massage therapist will cover you with a sheet to preserve your modesty and ensure your comfort.
Security is one of RLAX main focus! We perform background checks on all practitioners, as well as a routine check on their performance. Any complaint by customers is logged and followed by an investigation to ensure that it won't happen again.
By choosing RLAX, you never need to worry about the details. We bring everything needed for the perfect massage – we will bring a mat, clean linen sheets, massage oils, candles & music.
For your own comfort, please prepare a pillow to rest your head on during the treatment and make sure to wear appropriate and comfortable clothes.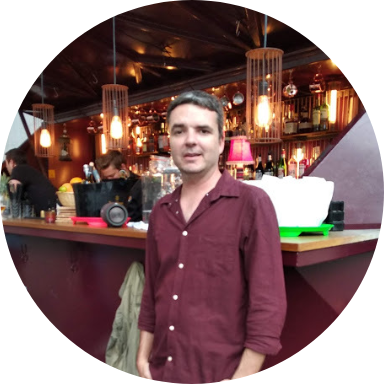 "The treatment and the therapist were both excellent. RLAX is a professional company that delivers quality massages to your home."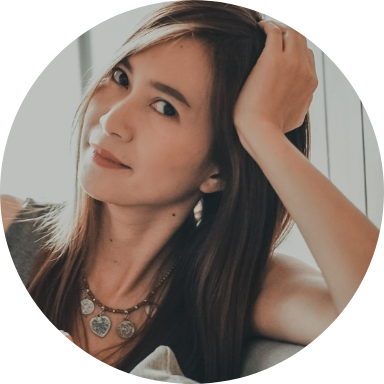 "The RLAX app is easy and convenient. Perfect for those who love massages. I'm so impressed with the service. Will definitely book again!"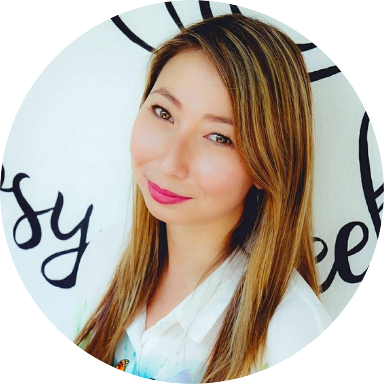 "Worry-free! The therapist brought everything: massage mat, linen sheets, scented spa candles & aromatherapy massage oil!"