Order a massage at home through our website or app with just a few clicks.
A trained RLAX massage therapist will arrive promptly on the time & day of your choice.
Enjoy your home massage treatment, knowing that you are in capable hands.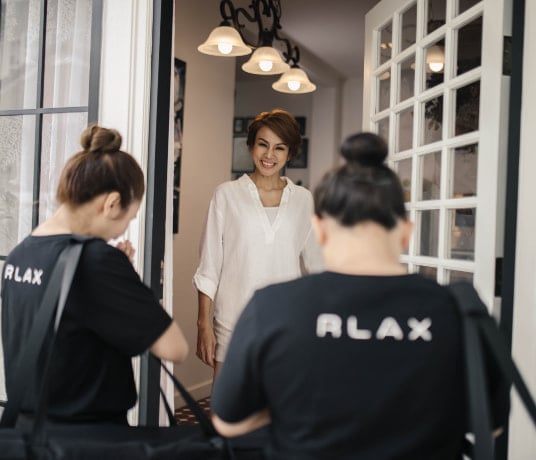 All RLAX massage therapists are rigorously trained, fully qualified, and accredited by the Ministry of Public Health. Our Therapist Training and Onboarding procedures are done in cooperation with the Thai Oasis Spa School, a sister brand of Oasis Spa, one of Thailand's most acclaimed day spa industry companies.