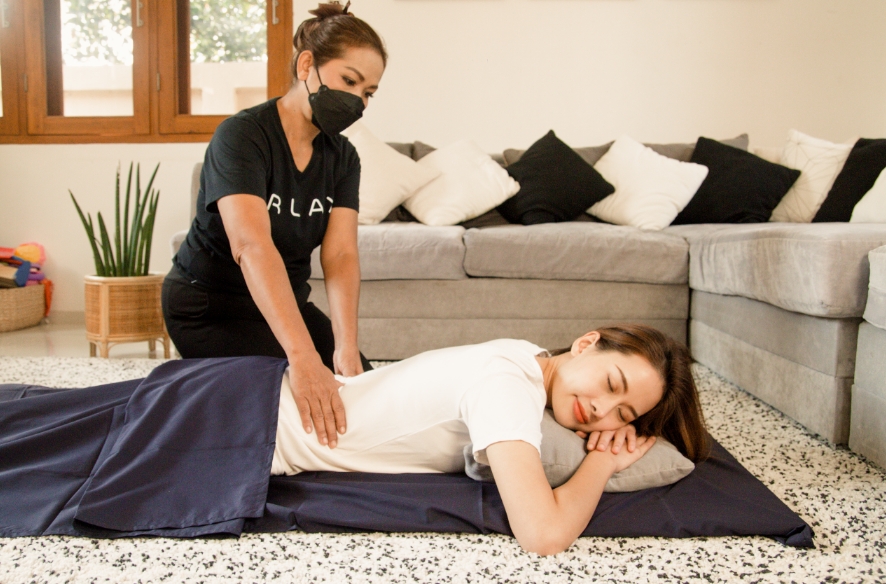 Over 1,000+ ratings on all platforms. Thank you for trusting us to provide you with therapeutic massages from the comfort of your place.
Avg. Service Rating 4.9

Rating on App Store 5.0
Rating on Google Play 4.8
Meet Your RLAX Therapist
Get to know Laura, a dedicated RLAX therapist in Chiang Mai.
By choosing RLAX, you're supporting local and independent therapists who bring their unique expertise and dedication to every massage. Treat yourself to a rejuvenating experience with Laura or any of our skilled professionals, and let the relaxation begin.