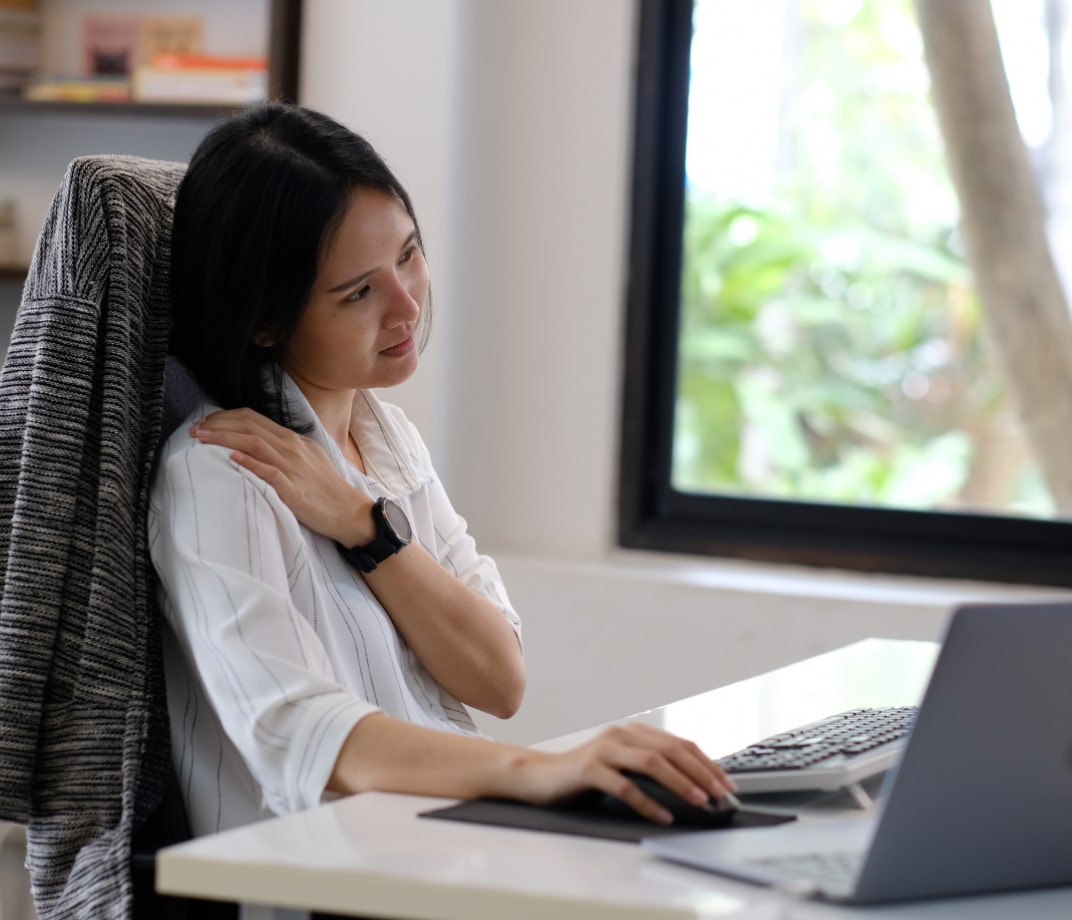 The Office Syndrome
Sitting is the new smoking!
Did you know that sitting in the same position for a prolonged period of time is bad for employee health?
It causes a variety of physical and mental symptoms known as Office Syndrome.
Our mission at RLAX is to help you and your company cope with the negative effects of Office Syndrome, boost your teams morale, and increase work productivity.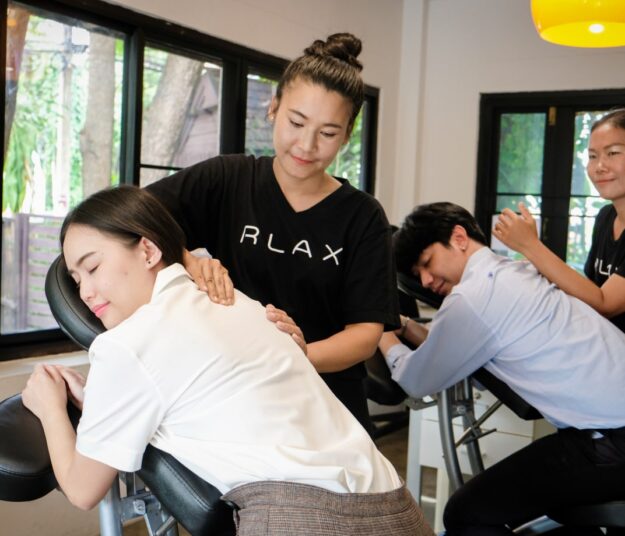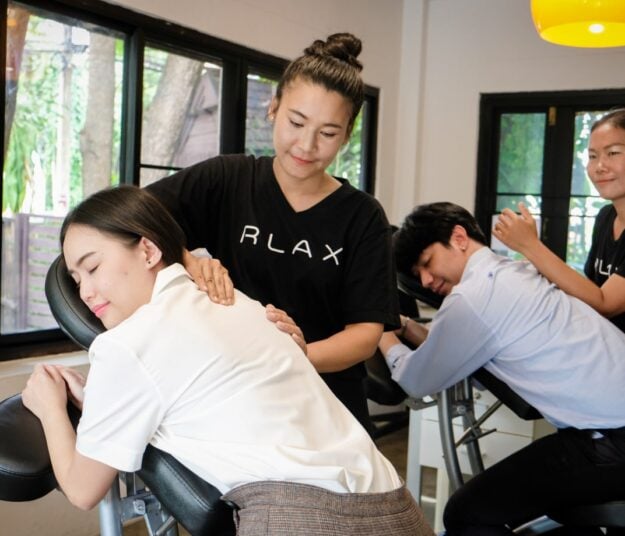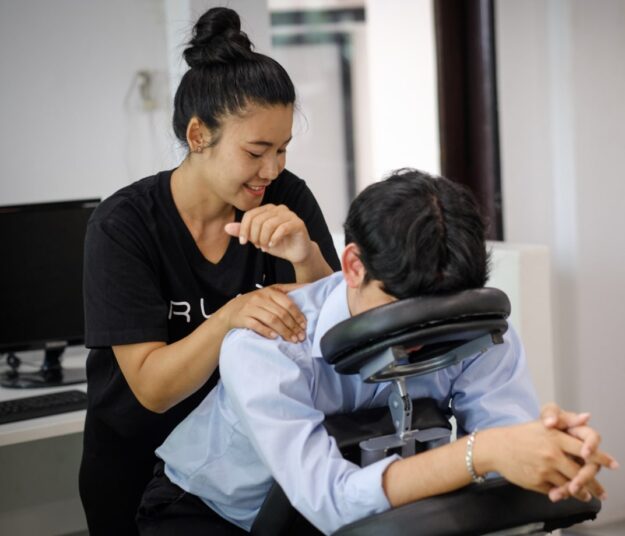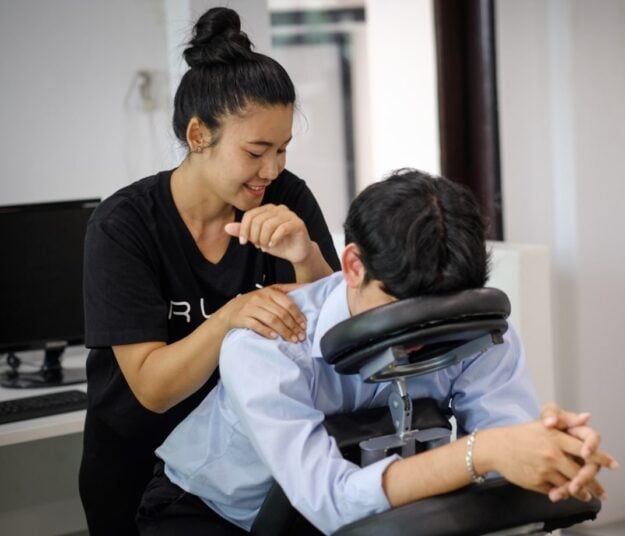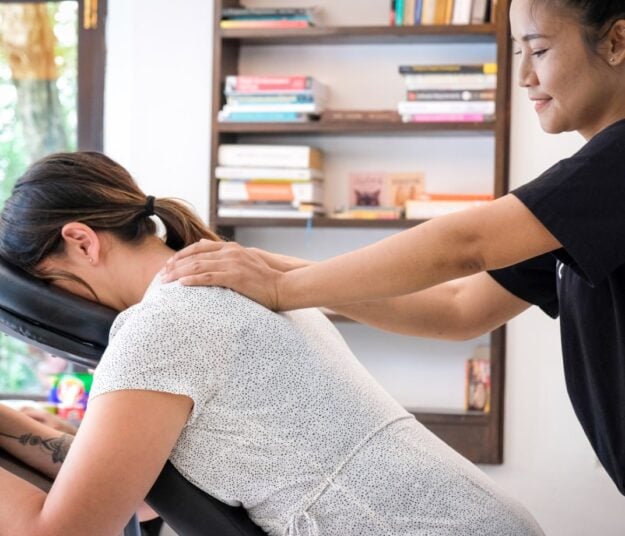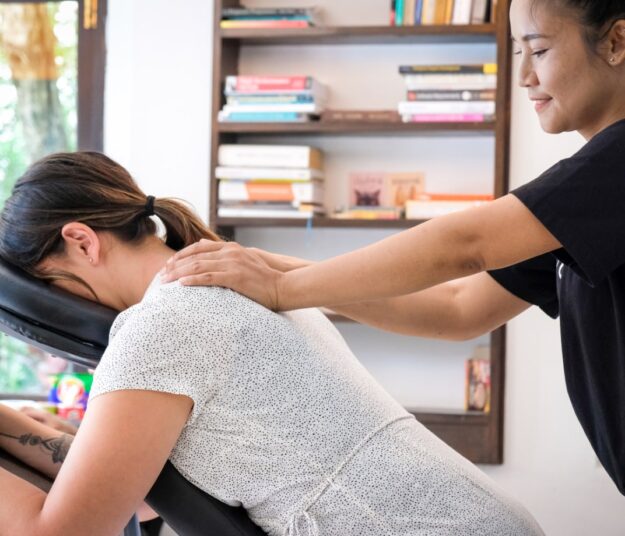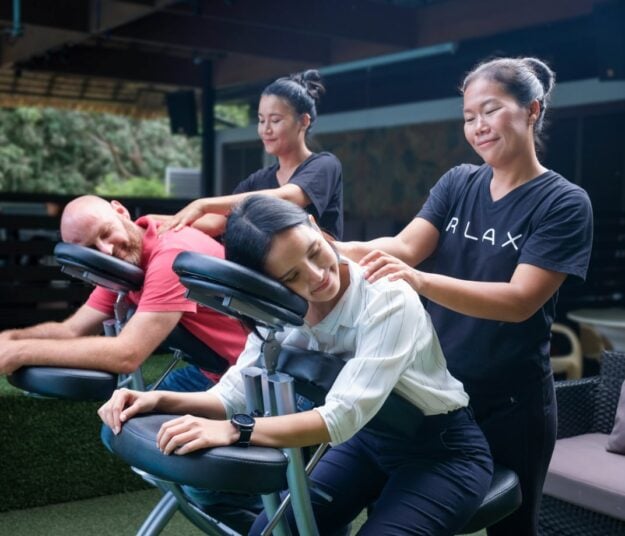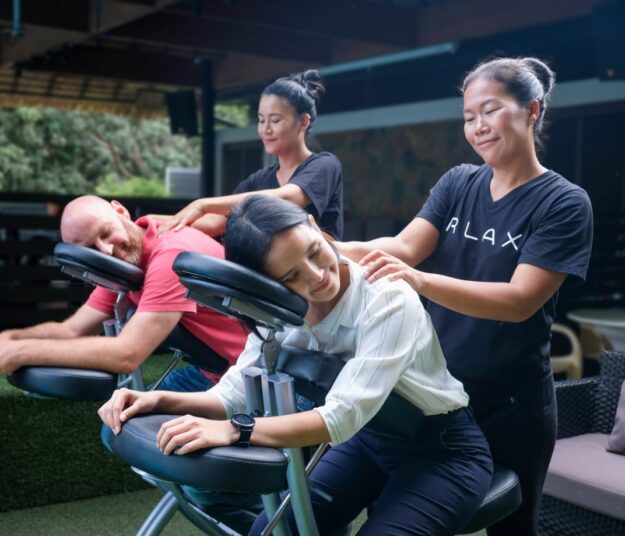 Designed for Workplaces
Our chair massage is designed to ease the tension throughout your body caused by long periods of sitting and helps your employees cope with Office Syndrome.

It is an office-friendly type of massage that increases employee work productivity and boosts morale in just about 15 minutes.
Boost your team's performance by investing in benefits everyone will love! RLAX will come up with a tailor-made and affordable wellness program that will work best for your organisation and team.
All RLAX therapists are qualified, certified and undergo intensive training to ensure the best possible customer experience every time.
We offer a variation of Corporate Wellness plans that suit any budget and team size. Let us help you find the perfect package for you.
Your team will definitely appreciate it. Our treatments are designed to help recharge and boost overall employee well-being.
Our Corporate Clients