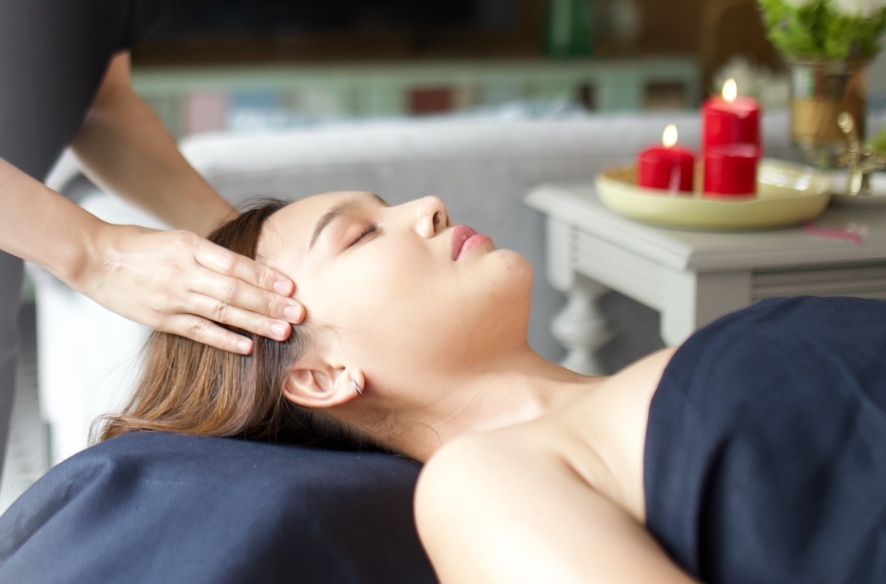 Order a massage at home through our website or app with just a few clicks.
A trained RLAX massage therapist will arrive promptly on the time & day of your choice.
Enjoy your home massage treatment, knowing that you are in capable hands.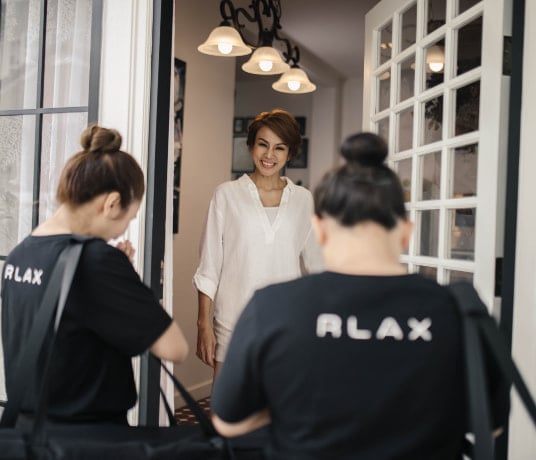 All RLAX massage therapists are rigorously trained, fully qualified, and accredited by the Ministry of Public Health. Our Therapist Training and Onboarding procedures are done in cooperation with the Thai Oasis Spa School, a sister brand of Oasis Spa, one of Thailand's most acclaimed day spa industry companies.
Facial & Head Massage
Don't you wish that you could turn back time and relive our youth again? One of the inevitable effects of aging is that our skin also changes with time and many of us turn to buying facial creams, serums and lotions as a solution to maintaining our youthful, wrinkle-free skin.
Another more affordable alternative that we could recommend would be our RLAX Facial and Head Massage which is suitable for people who desire a younger-looking face and/or relief from headaches, migraines, and facial tension. Our therapists will combine acupressure with a facial massage, which results in the stimulation of immune reactions that helps reduce inflammation, increase in blood flow, relief from head pain, jaw tension, and anxiety.

This treatment also works to relax your facial muscles and promotes a healthier skin by delivering nutrients and oxygen to nourish the skin.
Book a Facial Massage straight to your home
Begin your journey of relaxation with RLAX, all our massage therapists are professionally trained so be rest assured that you are in fabulous hands!
The Facial & Head Massage helps to:
Improve the complexion of your skin
Aid in lymphatic drainage
Purge your skin of any excess impurities
Increase blood circulation throughout your face
Reduce the appearance of wrinkles & fine lines
Relax any muscle tension in the face & jaw area