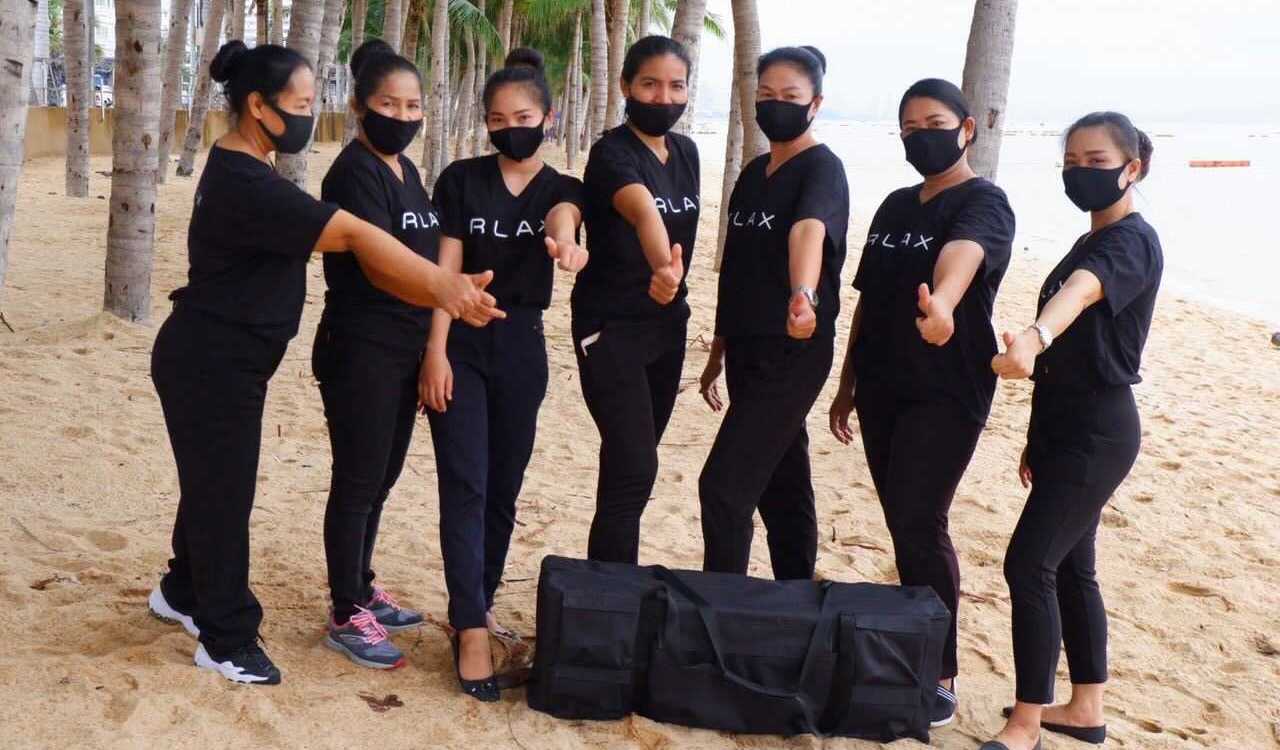 Finally: RLAX arrives in Pattaya and Phuket
After successfully launching our spa-quality massage on-demand in Chiang Mai, we are now opening new branches in Pattaya and Phuket! Enjoy RLAX mobile massage in the comfort of your own home, hotel room, or with RLAX at work for your business. 
RLAX Pattaya & Phuket: Wellness brought to you
There is nothing better than some me-time at home, away from the buzz of the city. But what if you want to get a massage, without having to leave your peace and quiet? RLAX is your new mobile massage service in Pattaya and in Phuket, delivering wellness on demand straight to your door.
After successfully launching our service in Chiang Mai, RLAX now arrives in Pattaya and Phuket. Until the 30th of November customers can get a 100 THB discount on their first booking with the Voucher Code RLAX4U. There is a limited availability, so you shouldn't wait any longer and get your spa-experience at home as soon as possible.
Why you should choose RLAX mobile massage
RLAX not only brings a spa-quality massage to your home or hotel but also to your office: Try RLAX at work for your business to book in-office wellness. Especially our Massage to relieve Office Syndrome will help keep your employees healthy and happy, improve workplace morale at your office, and make sure that your employees always feel appreciated. 
We only work with the best and fully trained massage therapists, that guarantee a pleasant experience for you at all times. All of our massage therapists are accredited by the Ministry of Public Health. You don't have to worry about anything, as they will bring a comfortable floor mat to perform the massage on, scented essential oils, fresh sheets, and some relaxing music to get you in the right mood. The hygiene standards of RLAX are of a very high standard, guaranteeing your safety at all times.
Here are some advantages of RLAX at a glance:
Booking is quick and easy:

Book your massage 365 days a year in as little as an hour.

Easy to use app and website

Receive a spa-quality massage at home or at your hotel

RLAX@work delivers in-office wellness to your business

Highly experienced and fully trained massage therapists

Lots of different massage to choose from 

Excellent hygiene standards 

Your therapist will confirm your order and arrive promptly at the time and day of your choosing.

You don't have to prepare anything: Your therapist brings all the massage equipment needed.
Try it yourself and book your first appointment with RLAX conveniently over the app or our website. We offer you a full range of different massages from traditional Thai massage, oil massage, and Jap Sen massage to our innovative Office syndrome relief massage. Enjoy RLAX at home, at your hotel, or treat yourself at your office.